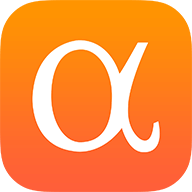 [ad_1]
Primo Water (NASDAQ: PRMW) Q3 2018 Earnings Conference Call November 6, 2018 at 16:30 ET
Management
Matthew Sheehan – president and CEO
David Mills – CFO
analysts
Amit Sharma – BMO Capital Markets
Michael Petusky – Barrington Research
Michael Grondahl – Northland Securities
Mark Argento – Lake Street Capital
Kara Anderson – B. Riley
Jon Andersen – William Blair
Operator
Hello, ladies and gentlemen, and welcome to Primo Water Third Quarter 2018 press conference. All participants are currently only in the listening mode. We will then conduct a question and answer session and the instructions will be issued at this time. [Operator Instructions] Please note that this conference call can be recorded.
I would like to convey the Madeleine Kettle conference [ph]. You can start.
An unidentified representative of the company
Good morning and I invite you to the Primo Water press conference for the third quarter of 2018. Matt Sheehan, Chief Executive, is talking to me today; and David Mills, financial director.
Until now everyone should have access to the edition that was released this afternoon around 16:05 Eastern time. If you have not received today's press release, it is available in the Investor Relations section of the Primo Water website at www.primowater.com.
This connection is a webcast, and the replay will be available on the company's website. Before we begin, we would like to remind everyone that prepared comments contain forward-looking statements, including financial tips, and management can formulate additional statements regarding the future in response to your questions. Forward-looking statements should be considered within the meaning of applicable securities laws and regulations regarding such statements.
Many factors can cause actual results to differ materially from these forward-looking statements and we can not guarantee their accuracy. And Primo Water does not accept their obligation to update them. We encourage participants to read carefully the section on statements about the future contained in the press release published in the afternoon and in all documents that Primo Water provides to the SEC.
I would like to direct the phone to the CEO of Primo Water, Matt Sheehan.
Matthew Sheehan
Thanks, Madeleine. Hello everyone, and thank you for joining us to review our quarterly results and update our business. For today's call I will give a summary of the quarter; provide a detailed explanation of what we think is a short-term operational complementary material that we believe will be – with a long-term positive side that affected adjusted EBITDA; I am informing you about some of our exciting initiatives for growth. Finally, you need to update information about problems with current tap water in the US and Canada. David will provide more detailed information on the quarter's financial performance, and will update our tips.
Let's start with a brief review of our quarterly results. First of all, we were in line with our sales expectations of USD 81.8 million, thanks to a better-than-expected result on both the stock market and on Dispensers, offset by what we consider a temporary drop in Refill. Secondly, sales were driven by another strong quarter in the American stock exchange, as the unit store growth accelerated again to 10.4% compared to 6.2% last year and 9.6% in the first half of 2018.
In July and August there was an increase in sales by 12% in the same store, which means another variant in business based on our successful marketing activities, such as the activation of daily promotion, which will be conducive to the creation and merging of households. The September growth rate was smaller but still impressive when faced with a difficult company due to the significant hurricanes that took place last year in the severe Florida and Texas states. The third quarter is the 26th consecutive quarter of 6% plus the increase in sales in the same store.
Thirdly, the sales of distributors increased by over 13%, thanks to the increase in sales by 10% to 187,000 units compared to last year, despite the adversities generated by the last tariff environment.
Finally, the adjusted EBITDA was USD 16.2 million, which was below our expectations, mainly the decline in Refile earnings, as well as additional marketing investments that we made in business to accelerate household penetration, connectivity and future growth.
Given this high-level summary, let me dive directly into the Q3 Refill to reduce revenues by approximately $ 3 million compared to the previous year. The fall is the result of uptime, mainly related to our coin units outside. We believe that the solution to this problem is under our control and ironically gave us insight and confidence in the future growth of Refill.
Let's get to the details. As you know, in the second quarter we increased refill prices in most of our 17,000 US coinage locations based on the tests we've conducted over a year, along with an analysis of previous Glacier price changes. The price test with an increase of 0.05 USD has shown a solid growth in our business.
At that time, we believed and still believe that price increases will be a significant positive for business, especially when we look at the value proposition we offer to consumers in comparison with other alternatives.
Analyzing data from Q2 and Q3, with a larger drop in volume than we expected, we discovered what we consider the main reason for the decline: the lack of visibility of machine downtime. Let me explain. In the second quarter, we also took important steps to increase efficiency and optimize services in our Refill network.
First, we implemented a new manual technology, replacing the 25-year system. Secondly, we have implemented the Omnitracs Roadnet routing technology. Using these two new technology elements as the basis, we were able to completely redirect the frequency of services to optimize the service, which, we believe, will bring significant long-term savings in the Refill business after the return of the volume.
Remember a few things to consider regarding redirection. First, the previous Glacier service model treated most locations equally with regard to the frequency of services, not the volume associated with each machine. We believe that the frequency of services in each company should be determined by volume.
Secondly, when we looked at the cash collection at the coin locations in the open air, a very small percentage of coins and cash sacks were filled at delivery, indicating that we had to handle multiple locations before it was necessary. With these two facts, along with several others, we decided to change the route of the service.
This redirect, no matter how exposed and extended the downtime problems, mainly in the coins segment, which were not visible before the change of route. As we found out, the previous high frequency schedule masked the problem. Without real-time visibility for machines, high frequency and costly service limited downtime.
In addition, Glacier has historically relied on consumer or vendor calls as the only notification that the machine is not working or operating abnormally. In other words, when we moved to an optimized service frequency model, based on the historical volume, we increased the number of days the machine could be shut down without the problem visible.
Let me introduce this somewhat in the context of some of the statistics revealed during our analysis. We estimate that, historically, external coin machines drop an average of 2 to 4 times a year and fall from 7 to 10 days each time. In other words, ice machines are historically losing nearly a full monthly income per machine per year.
Unfortunately, about 60% of the time we do not learn that the machine is turned off until we reach the normal scheduled service. Several factors can affect downtime: mechanical failures; but also, jams for coins; malfunctioning of the collector; and other problems. By increasing the frequency of servicing many machines in the second quarter, we believe that we unconsciously, but significantly increased the time of downtime.
In general, we believe that the change of route has increased downtime from 7 to 10 days to as much as 12 to 15 days per event. In conclusion, we found that we believe that this is the main cause affecting volumes in Q2 and Q3. We are sure that we can take action quickly to positively influence our business. In fact, our plan is not just to fix it, but to capture the growth of the underlying fall in sales. And this plan is already in progress.
Our plan has immediate and long-term actions with two key points: one, continue to improve the planned performance of the service; and two, reduce days down due to increased visibility and a shorter reaction time. We have already started a few steps in the near future.
First of all, we focus on better implementation of our normal scheduled service routes or preventive maintenance. Improved preventive maintenance is directly related to reduced downtime. To help the team track service performance, we've recently implemented a management system that uses Tableau software to monitor performance in real time.
Second, we add new roles in the field to ensure that we cover all bases in a timely manner. The first is the addition of floating technicians, which is something that we have previously done as part of the Primo Refill business. These floats can be marketed to cover holidays, turnover, service problems or demand leaps.
In addition, we can use merchandisers in certain markets to increase the frequency of visits to machines until we have real-time visibility. Thirdly, we are testing technology that will allow consumers to be more directly in touch with us, including device status notifications.
Considering the above efforts, we already see results thanks to the improved planned service approaching the end of September and October. We take several steps for a long time, many of which are already in progress.
At the beginning and most importantly, we are accelerating the installation of non-cash payment technologies in all 17,000-plus coin-operated machines. Admittedly, this brings modern payment methods that consumers expect from the company, but also telemetric technology that will give us real-time insight into machines and faster notification when machines will not work. We believe that this will help to reduce downtime.
Because we're currently installing this technology, we're now getting real-time insight into the root cause of the problems we did not have in the past. As of today, we have already installed more than 1,400 devices, we will install 6000 aggregates by the end of the year, and by the end of the second quarter of 2019. We will finish implementing other coin-operated machines, if not before. When implementing, we prioritize high-volume locations, since installations 2018 will cover most of the revenue from discovered coins.
With the installation of non-cash payment units, we have already developed automated service alerts, using salesforce.com, to go directly to service technicians and help them by reducing the potential service cycle time. This will lead to shortening the service response time and shortening to business days and sales decrease, all of which will be at a higher price.
In fact, it is similar to the takeover of Culligan Refill in 2010, which at that time was falling. After the acquisition, we implemented telemetry and optimized the frequency of our services and response times. Since then, this part of our business, Refill, which mainly concerns Wal-Mart, is constantly growing in small and medium-sized numbers. We believe that this type of growth – long-term growth – should be the foundation of our full Refill business.
Finally, at the time we acquired the glacier, he had a small ice operation. Thanks to our quantitative analysis, it turned out that the stoppages are filled with filling and ice. This is due to the complexity of the ice machines, which results in more service calls and longer service intervals compared to our filling machines. Combining this with the fact that ice is not the basic Primo offer, and the economy is much less attractive, we will sell assets. David will soon provide additional details.
Coming back, we have learned a lot and, frankly, I believe that each of the initiatives we introduce will bring the expected benefits and other appropriate long-term business decisions. However, sequencing and deployment of the various initiatives that we have implemented could have been much better.
I believe that this issue in Refill has actually discovered that it was not before in the glacial business, and certainly not in our forecasts. I believe that long-term, we can influence and significantly reduce downtime, not only from 12 to 15 days, but below the historic 7 to 10 days to occur.
Finally, we also believe that this downtime problem masks the positive impact of prices that we expect to see – we expected in the last two quarters. We expect it will take us a few quarters to eliminate all this, but I expect that we will regain this volume in the first half of 2019, And by the second half of 2019. We will make the Refill business be new – for the new rate implementation, because working with technology can bring a new dimension of activity.
We believe that this in combination with our marketing plans will bring a strong long-term increase in filling operations in the relatively near future, when we can see an average single-digit increase in all filling activities.
Turning to our key initiatives that focus on five key strategies: first, increase in household penetration; secondly, improve the communication of our distributors with our water; thirdly, increase sales in the same store; fourth, drive economics; and fifthly, they support highly-committed teams. Here are just a few significant initiatives.
When we look at consumer demand or the sale of Dispensers, we again see high demand even with the impact of tariffs, which we will discuss in more detail in one fell swoop. The sales force of our distributors continues both in the store and online. Our growth in e-commerce accounted for 72% of the sales volume on a quarterly basis, based on a number of initiatives among our retailers, including a greater focus on Amazon.
E-commerce is still a small part of our overall sales of distributors, but we believe that it will continue to grow at a high level and is a great opportunity for consumers to dispense the dispenser directly to their home. While we began to see a slowdown in sales at the end of the third quarter due to the impact of tariffs, we believe in our free water program, which I will talk about in a moment, and Primo's ability to grow households remains strong.
In addition, we have applied for the release of the product with a representative of the US Trade Representative, while we are looking for alternative options of the opposite award, which may reduce the future impact of tariffs. We are still exploring ways to manage our tariffs because we believe that the long-term value of our client is highly invested and worth more than the impact that any turnover tax can have on our operating margins. We are doing the same recommendation for retailers to do more with sales prices because they also benefit from current water sales.
Moving to the fourth quarter, thanks to the success of the "Black Friday" program last year, our sales growth may be questioned, but again we have more confidence in our daily communication with water.
As we saw in our previous promotions, such as Memorial Day and Black Friday in Wal-Mart, along with the Memorial Day in Lowe & # 39; s, they brought accelerated trends both in the sales of the distributor and the long-term growth of the Stock Exchange. Based on the success of Black Friday and the impact we've had over the years in Exchange, we've decided to invest in the daily IRC strategy or an instant convertible coupon at Wal-Mart. This puts a coupon outside of all our dispenser packages at Wal-Mart, which allows consumers to get a free bottle with a replaceable bottle of water when you buy with a Primo dispenser.
This program not only increases the value of the offer for consumers, but also helps in connecting the razor and razor blade at the time of purchase. In addition, the consumer receives additional coupons at home during unpacking, which is good both for replenishment and replacement. We believe that this will create a greater long-term connection to our water and will drive the growth of unit sales in Exchange, which we experienced during the quarter.
What's more, the daily IRC connectivity at Wal-Mart is currently higher than what we saw in the Black Friday promotion. In addition, in Exchange, we have completed the introduction of new characters on the Wal-Mart CD and extend this labeling to all Exchange locations by 2019 and by 2020. We believe that this sign stimulates awareness and, combined with our daily IRC strategy, will continue drive the growth of the unit store in Exchange. These new investments only increase our emotions related to the future growth opportunities in the Exchange industry.
As part of Refill, we have several growth initiatives beyond the previously discussed service and technology improvements. First of all, as we mentioned in the last quarter, we are moving forward with one brand in Refill, the Primo brand. I am excited to move us to one brand for many reasons. First of all, our tests have shown that the Glacier brand alone does not drive consumer demand. In fact, in our consumer tests, the net result of the Glacier promoter is 18 compared to the Primo brand score of 55, which is a major difference.
Secondly, the growing two brands are difficult and inefficient. Because we continue to invest in marketing, razor, the model of two razor blades simply does not make sense, it is more expensive and much less efficient.
For all these reasons, I am excited about introducing us into a single brand strategy and I believe that it will help us not only in development but also in effective development. In connection with the transition to the brand, in this quarter we noted some mismatched fees to deduct the value associated with the brand of Glacier, which David will go in more detail.
Secondly, as already mentioned, we add non-cash payment technology that will provide insight into machine performance in real time, but more importantly, it will introduce modern payment methods that consumers are looking for.
In addition, thanks to one brand and this technology, we can bring important promotions in the filling industry that we have not been able to do in the past. This will allow us to increase connectivity with the Refill business and provide a holistic distributor and solution for water to consumers using digital codes in non-cash readers.
What's more, our tests show that the availability of non-cash payment options increases sales in the same store with fewer single-digit values ​​and helps to reduce the cash cycle by reducing coins and banknotes used as the main payment method. Many consumers prefer non-cash methods today, and having a non-cash option allows the machine to operate even in the case of a coin or lack of cash.
Finally, at Refill, we expect to end the national introduction of the big red mark, underlining the value of Refill and adding video screens at Wal-Mart over the next two quarters. We are also continuing to test several concepts of point of sale, such as CD marking, which we introduced in Exchange on video screens on our external devices.
Starting from our key initiatives, we continue to observe trends that we believe will have a positive impact on our business in the long term, and we continue to believe that Primo has a unique position to provide families with a convenient and affordable solution to mitigate their growing quality concerns tap water.
Unfortunately, families are still struggling with serious water quality problems, including schools in our backyard in Greensboro, North Carolina, and Newark, New Jersey, as the New York Times reports recently. As we have said many times, problems with the quality of tap water in this country are far from zero, and because, unfortunately, they are growing, we are here for consumers.
In this way, I will call David to cover our financial results.
David Mills
Thanks, Matt and good morning, everyone. Today I will review our financial results for the third quarter, and then we will discuss our forecasts for the remainder of the year. After my review, I will translate the conversation back to Matt to get final remarks.
To help investors understand our operating results, we provide adjusted EBITDA and adjusted net income, both of which are financial measures that do not comply with GAAP standards. Reconciliation for each of them is included in our press release on earnings published in the afternoon and available on our website.
Going to our results for the quarter. As Matt has said, we still see the positive impact of our marketing efforts on our operations, in particular on the Exchange. In the case of sales, our results were in line with our expectations, while the decline in Refill, which Matt talked about, affected adjusted EBITDA. Sales for the third quarter amounted to USD 81.8 million, which resulted from the next quarter of accelerated sales growth in the same store in the USA and better than the expected sales of distributors.
Looking at segments. Sales of the distributor in the quarter increased by 13.8% to USD 11.9 million, far ahead of our expectations due to the continued strong demand and despite the fact that in 2017 there was a positive change in sales. Consumer demand of our distributors maintained a strong trend, with sales of 187,000 units, more than 10% compared to 2017. This demand continues to drive the overall increase in sales of distributors by over 20% compared to last year. We believe that distributors' sales leads to new households with water and drives growth in Exchange.
Go to Exchange. We continued to see strong growth as sales increased by 5.3% to $ 21.5 million in the quarter, driven by 10.4% increase in sales in the same store in the US. This is the third consecutive quarter of accelerated sales growth in the same store.
In general, the results of the Stock Exchange are more impressive, given the impact of hurricanes in 2017, which had a much greater impact than hurricanes in 2018. Hurricanes in 2017 led to a significant number of initial purchase transactions that have a higher price per unit other than the exchange transaction.
Ultimately, Refill sales fell 5.8% to US $ 48.3 million for the quarter, mainly due to the quarterly decline in the quarter, which was related to the downtime of the service, as Matt discussed in detail.
Turning to the gross margin. The general gross margin ratio amounted to 28.7% in the quarter, compared to 30.3% in the previous year. The drop is primarily the result of the sales mix, because dispensers accounted for the greater part of total sales.
Drilling in detail, the distributor's gross margin in the quarter was 5.2% because we saw a change in the range of customers and products and the impact of tariffs implemented in this quarter. The gross margin on sales for the quarter was 31.1% compared to 31.7% last year. The exchange margin was influenced by the acceleration of promotional activities, mainly daily IRCs, which we introduced at Wal-Mart during the quarter.
Gross margin for the quarter in Refile amounted to 33.4% compared to 33.5% in the previous year. As Matt said, we believe that in the future we will see the return of the volume and the resulting improvement in the gross margin.
Subsequently, SG & A expenses for the quarter dropped to USD 7.4 million from USD 7.9 million, mainly due to the reduction of exchange compensations, partially compensated by the increase in marketing and promotional investments. In general, as a percentage of sales, general and administrative costs amounted to 9% in the quarter, which indicates further leverage in our business model.
Transfer of the profit and loss account. Interest expenses for the quarter amounted to USD 2.5 million compared to USD 5.2 million in the previous year, which shows the full quarter of savings as a result of refinancing debts in June 2018, with much lower interest rates.
As Matt mentioned during our last quarterly invitation, we decided to abandon the Glacier brand at Refill. This caused a non-cash charge of USD 63.1 million to reduce the book value to its estimated fair value. While we bear future costs related to rebranding, mainly capital costs, we plan to manage them so that they are covered by operating cash flows and the seasonal use of our renewable credit line.
In addition, as Matt has said, we will sell ice operations and related assets whose annual sales range from USD 9 to 10 million, and EBITDA margin of around 10%. Due to potential sales, we registered a non-cash fee of USD 4.6 million to reduce the book value of assets to their estimated fair value.
This quarter saw a net loss of $ 58.2 million or $ 1.45 for a diluted share versus $ 4.4 million or $ 0.14 for a diluted share last year. At a comparable level, the adjusted net profit was $ 7.5 million compared to $ 6.4 million in the third quarter of 2017 or an increase of over 16%.
Adjusted EBITDA was $ 16.2 million compared to $ 18 million last year. The adjusted EBITDA was mainly due to the decline in the volume and sales of Refill, which was mentioned earlier. Also in this quarter, we have carried out proactive investments such as IRC and distributors' prices, which we believe will bring long-term benefits.
Let's get to the balance sheet now. We ended the quarter with USD 5.6 million in cash, total debt of USD 189.3 million, which fell from USD 273.3 million at the end of 2017. At the end of the quarter our leverage ratio improved to 3.37 times, which means a fall from over 4.9 times at the end of the year and 3.43 times on June 30.
Look at the cash flow statement for the first nine months of the year. Cash flow from operations increased more than double to USD 22.8 million as compared to USD 10.7 million, while cash flows used in investment activities decreased to USD 10.3 million from USD 15.5 million. The decrease in cash flows from investing activities stems mainly from the cancellation of Glacier's preferred securities due to refinancing of debt in the second quarter.
Free cash flow, which does not take into account the impact of refinancing, as well as intangible assets and other allowances, increased significantly to USD 7.2 million from negative free cash flows in the previous year.
Turning to our forecast for the remainder of the year. We currently expect sales in the $ 304 million range to $ 308 million, as we believe that the increase in exchanges and distributors will continue to drive the business. Adjusted EBITDA means that the entire year ranges from 54 million to 58 million USD.
the range takes into account a shortage of $ 2 million in the third quarter largely related to Refill, a similar estimated shortage in the fourth quarter and investment of around $ 1 million to reduce downtime in inventory through work and technology, as well as accelerate marketing initiatives that our in the opinion, it continues to drive long-term sales growth through the sale of distributors and communication with water.
In this connection, I will forward my invitation to Matt to close the remarks.
Matthew Sheehan
The third quarter was very hardworking and important for us. We continued to show the power of a more connected model thanks to the strong sales of Dispensers and a very impressive increase in unit sales in the Exchange store. This also shows the initial impact of our daily IRC program, which we believe will drive the long-term growth of our water on the exchange market.
Dowiedzieliśmy się również wiele o biznesie Refill z perspektywy usług i technologii i jestem podekscytowany wprowadzeniem nas do napędzanego technologią biznesu Refill. Mamy udokumentowaną poprawę naszych działań i planujemy zrobić to samo tutaj. Podsumowując, jestem podekscytowany możliwością przechwytywania i napędzania przyrostowego wzrostu oraz rozszerzania jasnych świateł w całej naszej firmie.
Wreszcie, mamy bardzo lojalnego i inwestującego konsumenta, zdrową podstawową działalność i znaczące zmiany w branży za naszymi plecami. Jestem przekonany, że potrafimy generować wartość dla konsumentów, pracowników, klientów i akcjonariuszy. Chciałbym podziękować naszemu zespołowi, naszym sprzedawcom i naszym partnerom za ich lojalność i wsparcie dla naszego celu.
Po tym chciałbym otworzyć linię pytań. Operator?
Sesja pytań i odpowiedzi
Operator
[Operator Instructions] Nasze pierwsze pytanie pochodzi z linii Amit Sharma z BMO Capital Markets. Twoja linia jest już otwarta.
Amit Sharma
Cześć. Dzień dobry wszystkim.
Matthew Sheehan
Hej, Amit.
David Mills
Cześć, Amit.
Amit Sharma
Matt, patrząc z perspektywy czasu, czy sądzisz, że niektóre z trudności w biznesie Refillów mogły zostać rozpatrzone przed wdrożeniem podwyżek cen? Czy jest to coś, co jest zbyt trudne, aby zobaczyć, w jaki sposób firma jest obsługiwana?
Matthew Sheehan
Myślę, że moglibyśmy zsekwencjonować naszą cenę – nasze inicjatywy lepiej, Amit. Szczerze mówiąc, nie widzieliśmy tego problemu związanego z przestojami. Nie mogę więc powiedzieć, że moglibyśmy ponownie je zsekwencjonować ze względu na widoczność, ponieważ, szczerze mówiąc, tego nie widzieliśmy. Z perspektywy czasu jednak, gdybyśmy poddali ponownej regulacji, zrobilibyśmy technologię przed wyceną, a my w ogóle byśmy nie mieli. A więc to już jest z perspektywy czasu.
Amit Sharma
W porządku. Z punktu widzenia technologii, dobrze jest znać linię czasową dla rozwijania maszyn z kartami kredytowymi jako Refill. Chcę się upewnić, że usłyszałem to prawo. Więc kiedy wdrażasz maszyny z kartami kredytowymi w tych lokalizacjach na zewnątrz, czy spodziewasz się skorzystać z dodatkowych cen, aby zrekompensować dodatkowe koszty tych maszyn?
Matthew Sheehan
Nie? No. Nie, na plus – tak, Amit, pozwól mi odejść. Są dwie korzyści z płatności bezgotówkowej. Dodatkowa korzyść dla konsumenta wynika z zastosowania jeszcze większej metody płatności elektronicznych. Widzieliśmy, że wzrost jest niewielki, single serve – jednocyfrowy wzrost. To tylko korzyść dla konsumenta. To z taką samą strategią cenową, jaką mamy dzisiaj. Ponadto mamy korzyści z telemetrii, czyli większy łańcuch dostaw i redukcję przestojów. Nic z tego nie zakłada jednak wzrostu cen.
Amit Sharma
Rozumiem. I ostatnia ode mnie. Z perspektywy marży brutto relatywnie płaskiej na stronie Refill firmy. Czy możesz nam pomóc zrozumieć, jak dużo z tego jest zmniejszanie objętości? Ile korzyści z wyceny faktycznie pojawiło się w kwartale?
David Mills
Tak, Amit, to jest David. Dobre pytanie. Tak, marginesy w Refill, oczywiście wyraźnie wpłynęły na wielkość. Jak już mówiliśmy w przeszłości, mamy dość stałą infrastrukturę w tym biznesie. W związku z tym, że spada wolumen, mamy oczywiście wpływ na marże. Ceny są tam uwzględnione, oczywiście znacząco zamaskowane przez ekspansję przestojów, których doświadczyliśmy w ciągu kwartału.
Going forward, as we look at it, as we fix this downtime issue and bring more volume to — volume comes back to the machines, and we will see margins come back to the levels that we would expect in the future, significantly better.
Matthew Sheehan
I mean, I'll just add. I think we can in that business, when you think about where we'll be in the relatively near future, we can scratch at 34 point — close to 35% margins in that business. A lot of fixed-cost volume plays a big part. So we feel very good about gross margins in that business.
Amit Sharma
And last one. Matt, you did say that majority of the outdoor 17,000 machines have taken pricing, right?
Matthew Sheehan
Yes.
Amit Sharma
Off the machines that you have taken, is $0.05 a gallon still the right average for the ones where you have taken pricing?
Matthew Sheehan
Yes, we only moved it $0.05.
Amit Sharma
Right. But my point is that is that 17,000 still the right number? Or as you're harmonizing pricing either with indoor machines or your competitors, is the subset of machines where you will take that 5% still the right number across that 17,000 locations?
Matthew Sheehan
Right, so the first approach at this is in the majority of those 17,000 units, we're moving up $0.05. Again, that's only outdoor locations. As we said and obviously as you know, we're going to optimize that over time, which we're about to start doing. And that's small market by small market.
Secondly, but separately we have here in Q4 increased pricing in our indoor — in the majority of our indoor locations. And so those are separate issues. But to your question, the $0.05 on outdoor, yes, it can go to the majority of 17,000. Yet, we will be resetting small percentages of that as we think about optimizing markets. Make sure I'm clear on that. You got that, Amit?
Amit Sharma
Yes, no, I just wanted to make sure that there is no change in your view that the number of machines average that you were going to take pricing what happen in the quarter didn't change your view on the opportunities set for those — for this price increase.
Matthew Sheehan
No, frankly, Amit, my perspective here is pricing just got more attractive to us. As we came out of Q2, we didn't — as we looked at volume, we did see a volume decline. Without knowing this downtime issue, we thought that might have been pricing. I don't think that anymore, given all the analysis we've done. So I'm more positive that pricing will be accretive to the business.
Amit Sharma
Got it, thank you so much.
Matthew Sheehan
Thanks, Amit.
Operator
Our next question comes from the line of Mike Petusky of Barrington Research. Your line is now open.
Michael Petusky
Hey, guys. A couple of questions. So on the — and I may have missed this when you were explaining the everyday strategy at Wal-Mart, but are you going to still do — I know you had a really successful Black Friday promotion with them last year. Are you still going to do something for Black Friday with Wal-Mart? Or is that now not really on the table?
Matthew Sheehan
Yes, Mike, when we looked at the success of Black Friday last year, one of the insights we had is let's, frankly, not wait till Black Friday to do it. So we've pulled that into an everyday strategy in — across Wal-Mart. And so that was — the real insight was don't wait for the three day promotion to do IRCs, which clearly had benefit. We'd rather start that engine much earlier in the year, which we had this year.
And so we don't — we are not planning on a Black Friday event at Wal-Mart this year. We do have plans with other retailers that I can't share publicly. But again from our perspective, we didn't want to wait. We don't believe that that call it free water or IRC should be a promotional tactic. That should be an everyday connectivity tactic that helps drive the value proposition of the connected solution to a consumer when they are deciding of — what water solution to get. Does that help?
Michael Petusky
Yes, absolutely. So it does sound like you're going to do Black Friday, an event or events with other retailers, but just Wal-Mart's a different animal as you move forward. Is that fair?
Matthew Sheehan
Yes, just for modeling purposes. That was a really big event with a lot of awareness at a lot of stores so I want to be a little careful on just how — make sure I understand the magnitude. We don't believe that the Black Friday this year will have that kind of an impact, but we are leaning into Black Friday again. Frankly though, we are much more excited about what we learn — taking what we've learned from Black Friday and drilling that into our everyday business.
David Mills
Yes, and Mike, just to add one additional fact. As we analyze the results of the IRC program at Wal-Mart, our connectivity is actually in excess of what we experienced during Black Friday. So huge success beyond either what we had Black Friday as far as connectivity of the Water and the Dispenser together.
Michael Petusky
Okay. All right, great. And then I just wonder if you guys can comment on the news out of Lowe's where they are closing some underperforming locations. Have you guys looked at the impact? Or do you have thoughts that you can share on that revelation in the last few days?
Matthew Sheehan
It was expected and not meaningful at all. The majority of those stores are in Canada that we did not have any presence in yet, and any stores in the U.S. are, to your point low performing. We don't expect it to have an impact in any major way.
Michael Petusky
Okay. And then, I assume that the cashless technology you're going to bring to the outdoor Refill locations sort of opens you up then if you wanted to price not on the $0.05 or the $0.10, but $0.38 or $0.34. I mean, wouldn't that potentially open you up to really fine-tuning this?
Matthew Sheehan
Our — we might have more flexibility in the future with price, but that's not our plan, frankly, right now, Mike. We are planning on stick to our pricing strategy and use this to welcome more people into the franchise, if you will, from a payment technology perspective. It does allow you some more flexibility, but frankly, that's not our plan right now. If we get there in the future, that would be something we would communicate.
David Mills
Yes. And, Mike, one other thing as long as there is cash being taken at the machine, it will have to be in $0.05 increments versus trying to price the credit card separately in a different model at this point.
Michael Petusky
Just thinking out loud, and I'll finish with this thought. You could avoid the coin jams if you just essentially priced the $0.02 discount or something on the credit card and you might get more people using the card and less people using cash, and essentially incent less coin jams, but that's just me thinking out loud.
Matthew Sheehan
Mike, keep thinking out loud. It's a good idea something we've talked about for sure. So there is a lot of benefit to have an e-payment for us, not just for the consumer but from a cash handling perspective, so great, great idea. Keep it coming.
Michael Petusky
All right, thanks.
Operator
Our next question comes from Mike Grondahl of Northland Securities. Your line is now open.
Michael Grondahl
Yes, guys. When do you think you're going to have, kind of your arms fully around Refill and, kind of these kinks worked out?
Matthew Sheehan
Mike, we're pretty sure that we understand the issue sitting here today. The revelation was near the late — near the end of Q3 and certainly over the last few weeks coming into Q4, a lot of analysis went into it. So I would say that from a knowledge perspective, our arms are around it. It will take us some time to fix it. As we walked through the technology rollout this does not happen overnight. We're going to be aggressive, but we're going to do it smart, and we believe that we will be fully installed by the end of Q2 of next year.
That said, every day we're installing the cashless technology, we are gaining ground on downtime. It's really early innings for us, but today we already have 1,400 of these installed in those machines. We're already getting better. And we are going to learn our way through this frankly, and make sure that the service tech model and formula we have today can respond to this increased visibility better.
So we have some work to do, for sure, but we're pretty confident that we know the issue, which is step one, and two is that we'll get really good at optimizing our service to use this technology. But I would say that fully rolled out, it's going to take through Q2, but every single day, we're getting better and better at it.
Michael Grondahl
And you said something about you'll have 6,000 cashless readers in by year-end, and that covered, I don't know if you said, a majority of the revenue or a chunk of the revenue. Can you just clarify that?
Matthew Sheehan
You heard it right. It's a majority of the revenue will be covered by the 6,000 locations in which we put our telemetry readers.
Michael Grondahl
Got it. And then kind of following up to that, you also talked about some automated service alerts and the consumer kind of testing consumer notifications. Just explain, do you basically mean that somehow a consumer can notify you when a machine is down and then the tech gets that alert and he can go to a machine quicker, respond quicker? I guess, just walk us through that.
Matthew Sheehan
Yes, yes. So let me paint the picture — I'm going to do a little pre and post here, Mike, for a second. So in yesterday's model, we had no visibility into a down machine. The only time we found out is when a consumer or retailer would call us or we showed up at the machine. And 60% of the time, we did not know until we showed up. Hence why you saw a historic 7 to 10 days of downtime anytime it went down. That's been historic in this business for years. We spiked it in Q2 and Q3.
What's happening now though is when you have cashless technology with telemetry it knows, I'll say the minute something goes down, an error is posted in that machine and it doesn't take any human any time to send a technician an alert on that machine. Frankly, that is a drastic difference from where we are today, and that's why we're so excited about this.
And so that if a machine, I'll just call it, gets triggered or something occurs, whether it's a coin jam or malfunction we are working on the sensitivity of alerts to make sure that that tech knows about it as fast as possible. That is going to take days out of this cycle. I mean days. And so that is a big deal for us. Let me pause and I'll get to consumer technology, but does that help you understand, frankly, how impactful and why we are so positive about this?
Michael Grondahl
Yes, it does. And then as a follow-up to that is the optimal number of days do you think going to end up being two, three, four? Like where do you — realistically, where can you go?
Matthew Sheehan
The formula is two things. One is, you want to make sure that you have preventative maintenance to drive the overall down occurrences, so you have two pieces of formula. How many times this machine will go down and then how long it stays down. So our two point strategy is, let's make sure that our ropes are really, really good. We're talking world-class preventative maintenance. That's where we're going to get to. That will reduce the amount of times on average a machine will go down.
And then the second part of the formula is, when it does go down, let's jump really, really quick. So we have to do both sides of that formula. If you break it down and the average machine, as we said, two to four times it will go down, it will stay down for 7 to 10 days, we think we can get that, for a second let's assume it still goes down two to four times, we think we can get that down to on average three to four days when it happens. That's a — that's a half a month of revenue per machine.
And so, when we look at this, we don't like to — frankly we don't like to miss like this, we don't like to have hiccups, but that's all this is. And this is a little blip and we are actually excited about the upside that we see. So short answer is, we think we can take that 7 to 10 days that has always been in the business and bring that to three to four days, and that's all upside that we frankly didn't even see in the business, nor did we ever give you in our projections.
Michael Grondahl
Got it, that's helpful. And one more, Matt. On the Exchange, the same-store sales number 10.4%, obviously really, really strong and accelerating. But overall sales at 5.3%. When do those numbers converge? You're closing less, whether it's Kmarts or Office Depots. When do we see more of a convergence there?
Matthew Sheehan
I would like to be able to predict retail, Mike, but I'm not sure I can. We still continue to believe there's going to be some compression in retail. I mean, you're even seeing it at Lowe's, and they are generally doing good in a lot of different ways. So I think there's going to be a gap for a while between those two.
Most importantly, as we've always said, in a retail compression environment we believe we can continue to grow this business because of all of our efforts on same-store sales. It's why about a year ago, we said same-store is our target not number of locations. We think there's going to be a gap for a while from a location perspective.
David Mills
Yes, Mike, and just to add on to that. So if you look at Q3, it was a tough comp in the Exchange business. As in 2017, the two hurricanes in Texas and Florida are really strong, high-volume states for us. And through the hurricanes, we saw significant growth in what we call initial purchase transactions, which are at almost double the price of an Exchange. So that was — that made the third quarter of 2018 really difficult to comp and made — why your units are up significantly but the dollars are at the 5%.
We think over time and as you saw with the Black Friday event, that when you go into Q1 and Q2 of this year in Exchange, we saw those kind of come back in line after a quarter. But with the everyday RC driving strong growth in the business, we may see a little delta going forward for a little while, but I think Q3 was, I guess, exaggerated or significantly higher just because of the 2017 impact of the initial purchase transactions.
Michael Grondahl
Got it. Okay, thank you, guys.
Matthew Sheehan
Thanks, Mike.
Operator
Our next question comes from the line of Mark Argento with Lake Street Capital. Your line is now open.
Mark Argento
Hey, guys. Thanks for taking my question. Just wanted to drill down a little bit more on the kind of breakdown between incremental investments, the marketing spend and the downtime. I think you quantified, I believe the downtime in the script, but maybe you could just help us better understand the impact relative to, let's call it, the $5 million EBITDA delta for the full year?
Matthew Sheehan
So let me, again, let me just break down some of the downtime here and Dave can sort of wrap some overall financials around it. So keep in mind, historically, downtime two to four day occurrence, 7 to 10 days when it's down. That's effectively a month's worth of revenue. That's been consistent throughout the business. If you looked at Q1 over Q1 this year, we were pretty much flat without knowing the kind of downtime.
When we rerouted, we saw a spike in that, which frankly, on a run rate got us more than a month's worth of downtime in the last couple of quarters. So that breaks down just the logistics and probably sort of micro math of how that does. Dave, do you want to give us some color about the overall financials?
David Mills
Yes, sure. And I think you're referring to kind of the bridge between the year-end EBITDA guidance. And as we look at it and the result of the third quarter obviously revenue significantly impacted from the Refill miss but made up significantly by Dispenser sales, which you know come with no EBITDA.
As we looked at the full year, obviously, we had the $2 million miss EBITDA shortage in Q3. That's flowing through our numbers but we're also taking a pretty conservative view on Q4 and seeing a similar kind of $2 million, I would say, overall cost of businesses view.
In addition, as Matt talked about, we're making investments in the Refill business to really drive downtime and reduce it to bring back that volume. The combination of those investments, which could include manpower and labor costs, technology, rolling out the credit cards and accelerating that, there are some costs associated with that, that will hit in Q4.
In addition, we are accelerating — continue to accelerate marketing initiatives that obviously we've seen in Q3 what they can do. We see we're going to continue to do those investments that will drive long-term top-line growth in the business. So that combination of the Refill and the marketing investments is about another $1 million.
Matthew Sheehan
And, Mark, let me just add one thing to David's comment. I think what we could do here is really shut the spigot off on investment in growth, and we are not going to do it at all. We are seeing way too many bright lights in this business, even in Refill, but certainly in Dispensers and Exchange. We want to lean into that even more. We're going to fix the issue in Refill; we are on it.
What we want to do is when we fix that through Q1 and Q2 of next year, we want Exchange and Dispensers to be rock rocket, so that's our approach. We believe too much in the growth of this business to slow down.
Mark Argento
Great, that's helpful. Good luck, guys.
Matthew Sheehan
Thanks, Mark.
Operator
Our next question comes from the line of Kara Anderson with B. Riley. Your line is now open.
Kara Anderson
Hi, good afternoon.
Matthew Sheehan
Hi, Kara.
Kara Anderson
So most of my questions have been answered at this point, but I did actually want to jump back to what you were just talking about. Can you quantify the EBITDA impact from Refill in the quarter?
David Mills
Of the $2 million, it was probably a majority of that $2 million. The other impact, obviously Dispensers was significantly ahead of our guidance. What we anticipated in innov stack, that does not come with EBITDA. So that and the combination of the IRCs, pushing the IRCs, the opportunity to accelerate that at Wal-Mart makes up the other half.
Kara Anderson
Okay. And then when I think about the, I think you called it out as $1 million in investment on the Refill side in the fourth quarter, should we look at that as being a more one-time in nature investment or is that going to be a part of your ongoing cost structure from here?
Matthew Sheehan
Kara, I think there's a little bit of a blend there. What we're trying to do, frankly is develop the visibility that telemetry is going to give us. We're trying to get people in the market as fast as we can. So some of that is more, I'll call it, one-time short-term that will, sort of — that they will get into the business right away. We don't see that — we don't see us hurting the long-term efficiency of that model.
In fact, we believe that telemetry will help us reach the gross margins, even improve the gross margins that we have done in the past. So I think this is more short-term. I'm not sure we'd call it one-time, but we're going to invest in people, technology, reporting to make sure in the next couple of quarters that we're on track.
David Mills
Yes, and I'd just — I'd follow up on the technology side, the cashless payment readers in all of our testing, they — ROI shows positive, and when you factor in bringing back and reducing downtime from 7 to 10, to three to four days, it only increases that, so.
Kara Anderson
Got it, thank you.
Operator
And our next question comes from the line of Jon Andersen of William Blair. Your line is now open.
Jon Andersen
Hey. Good afternoon, everybody.
Matthew Sheehan
Hey, Jon.
David Mills
Hi, Jon.
Jon Andersen
I wanted to ask about if you could talk a little bit about the shift to an IRC, everyday IRC with Wal-Mart. Was that a decision that was kind of jointly made? Were you pushing them in that direction? And I think somebody made a comment earlier that the return that you're seeing or the lift that you're seeing from that program is actually better than what you saw with Black Friday a year ago. So if you could talk a little more about that I would appreciate it.
Matthew Sheehan
Yes, Jon. We were really excited by the overall results of Black Friday. Again the model that I think we did a couple of quarters ago when we walked everyone through it was, we called three part formula. One is our reduced pricing in Dispensers, increased awareness and then increased connectivity. When we analyzed Black Friday, we were just really excited about what that coupon could do on the outside of the box every day.
Keep in mind, for years, we've been growing this Exchange business and the coupon to a razor-razorblade business was inside the box, which people wouldn't get until they get home. So that was a revelation for us given the Black Friday. So we, frankly, just decided to add a coupon on the outside and make it every day. We don't believe that we should wait for a Thanksgiving promotion to drive connectivity.
Frankly, from my perspective, everyday connectivity through IRC is better than a Black Friday model because now we are getting water throughout the year. Last year, we did not get any real water benefit from our huge promotion at Wal-Mart. I mean, because that water came really in Q1 so we just said, let's not wait let's bring that all forward and get that done. So that's the shift in thinking.
And frankly, we're going to lean into that as much as we can. The value of this consumer, 35 bottles four to five years, and that number just keeps on running up when we ask consumers about how long they stick with us, has a lot of investability. We're going to continue to lean into that promotion, which makes a lot of sense when you have a razor-razorblade. The second point is about connectivity. What we said was, we judged the percentage of people that redeemed the IRC coupon at Black Friday, period.
We've compared that to the redemption and connectivity that we have seen since we have done it in every day, and as good as it was at Black Friday, it's even better when you do it every day. So on every single level, while that will pressure our gross margins just a wee bit, in the short-term this is a home run for us as it relates to making sure that we sell the value proposition to a consumer because we want them walking out with a dispenser and water.
We know that they don't wait — they don't walk backwards. Once they get that in the home and they realize that they drank 25% to 30% more, they realize how really convenient and good it is for their entire family. We don't see a lot of consumers going backwards. We want to invest and make sure they walk away with water. So let me pause there if that helped answer the question.
Jon Andersen
Yes, no, that's really helpful. Coming back to Refill for a minute. As you look out through the middle of 2019, I guess, should we be thinking about the ongoing impact of the downtime issue, kind of, $2 million a quarter, obviously, in the fourth quarter, and $2 million a quarter in Q1 and Q2, until you get cashless up, until you have addressed some of the technology issues? And then we start to see that kind of normalize in the second half of 2019? I'm just trying to understand again the extent, the magnitude and the duration of the kind of headwind here we are experiencing within Refill.
Matthew Sheehan
Let me give you my strategic view. David, feel free to jump in on the numbers. I think that we are putting in action today, Jon, that we'll begin to improve or reduce that downtime. We want to be conservative in Q4 and put a number out there as we are learning. I believe, though, that we're going to consistently, with every telemetry piece we put out there, we're going to get better along with the learnings we have on the people front.
So I think we will quickly diminish the impact that will have through Q1 and for Q2, we're going to be the majority of our revenue is already covered in by Q4. We're going to trim that impact down fairly well. We're just trying to be, frankly, safe and conservative on our projection on that. That said, I believe that with all of this, we just found growth. And oftentimes you will find growth in supply chains.
So what we did was, we will just find, I believe, we found growth in Q3 and Q4 last year that will more — of next year that will more than make up for any sort of any decrease in Q1 and Q2. Keep in mind, again, this business has been operating with a month's worth of waiting revenue that we think we can capture. So we think we will start to capture that in Q3 and Q4, which will make up for any decline in Q1 and Q2. And frankly, I think it's going to more than make up for it.
Jon Andersen
That's helpful. Can you remind me again, I know you've been kind of dragged through the Refill several times here, but the specific steps again just high-level if you can run through them, because you've mentioned Omnitracs, you've mentioned more people, you've mentioned cashless technology. Could you just step through one more time what you have to accomplish, put in place, technology, people, infrastructure-wise to get to that point whereby the second half of next year it's an opportunity; you are uncovering revenue.
Matthew Sheehan
Sure. Yes, let me take this in, probably, a couple of bite-sized pieces. So first, I would say all the technology we need is in place today. Now all the telemetry is not installed at the machines, but we are installing, we have our hands around the technology in place today. Let me step back.
We have Omnitracs Roadnet software. It's the best routing software there is. We've put a lot more reporting into the business with Tableau, with Salesforce.com. That's already in place, we're just getting better and better with that usage and getting smarter about the business.
We put more — we put handhelds in the technicians' hands that replaced, frankly, a very old handheld system that was more than aged. And so our team now has smartphones, we have world-class routing, we have Salesforce and Tableau driving our insights and the communication to the field. And now, we're going to have real time visibility to the machines that will get to the handheld very fast.
Jon, we have all of it within our hands. All we need to do right now is implement that real time visibility technology and the rest of it, along with learning how we use it because as I always say you can't just plug in technology and it'll take a little bit to learn.
We are really confident though that all this technology is going to make us a much better, faster, stronger Refill business once we get that all in by Q2 of next year. So we have it all in place today. We're going to learn along the next couple quarters. Really confident what it looks like coming out of the other end.
Jon Andersen
Great, that's helpful. A couple of quick ones. The transition to one brand, how quickly does that happen? And then, if you can talk about selling the Ice operation, what your expectations are there for timing, et cetera?
Matthew Sheehan
Yes. On the brand side, again, a lot of thought went into this, and I think this is a really great step for us to get the real power of any and all of our marketing. This is going to take a couple of years though to really roll out. We want to make sure that our CapEx is in check with our projections and roll that out accordingly. And also, given the service focus we will have we want to make sure that we're servicing the locations, learning our technology at the foundation of the business. But that transition will take a couple of years.
Frankly, I'm really excited about our decision to do this because as you market and you announce the Primo on our website in any media we do, Glacier was never going to get any of that benefit. And unfortunately, when you do any media of any type of mass marketing and you have a lot of Glacier machines in the market, they're just not going to benefit. So we're going to put an end to that. I think Refill will certainly benefit.
On the ice machines, we have been assessing that for a couple of quarters now, and had basically come to the conclusion that it is not a core offering for us, for a host of reasons. But when we really dug into the downtime issue on Refill, it was glaring. The routes that have Ice and Refill were far off a Refill-only route. We have really good technicians that manage both, but frankly, the piece of equipment that runs Ice is much more complicated, goes down more often than Refill, and stays down longer and takes a lot of time to finish.
That was frankly, diluting the performance of really good technicians that have Refill — that refill machines as well. So we are basically announcing the divesture today, and we are talking to potential targets on how to sell the business. We hope in the next — this quarter to next quarter, we'll have that completed.
Jon Andersen
Okay, thanks for all the color, everybody. Good luck.
Matthew Sheehan
Thanks, Jon.
David Mills
Thanks, Jon.
Operator
And I'm showing no further questions at this time. I'd like to hand the call back over to Matt Sheehan for any closing remarks.
Matthew Sheehan
Thank you for participation on today's call and interest in Primo Water. Have a great night.
Operator
Ladies and gentlemen, thank you for participating in today's conference. That does conclude today's program. You may all disconnect. Everyone, have a great day.
[ad_2]
Source link