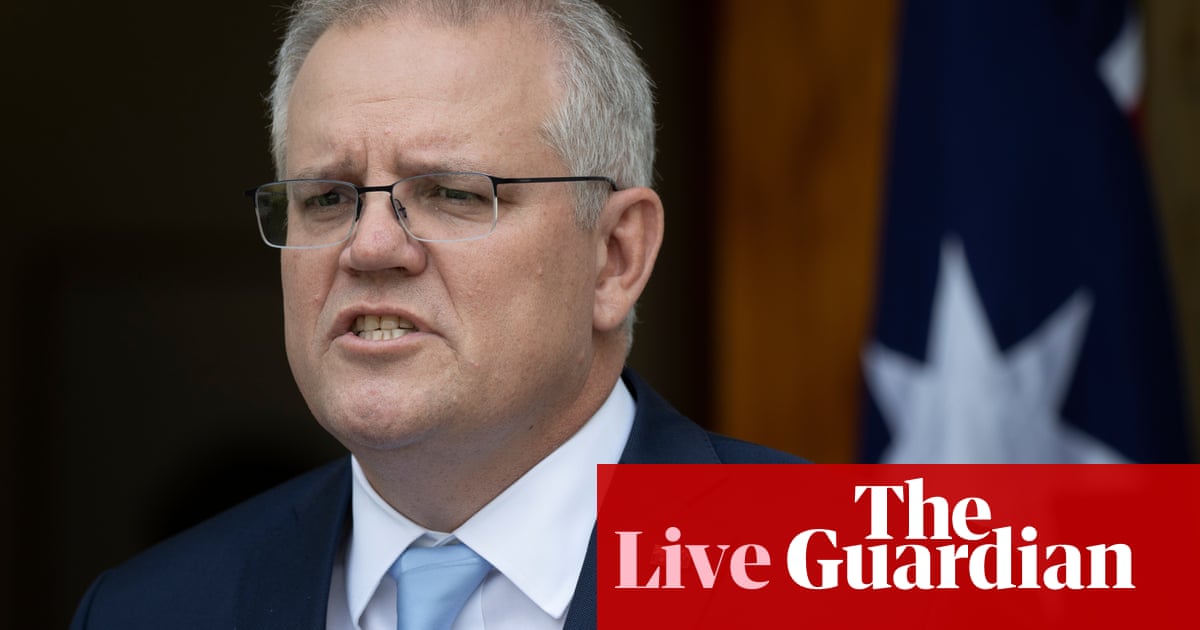 Penny Wong moved on to more general questions about China in the DFAT estimates.
Secretary of DFAT Francis Adamsonsays bilateral relations have been under pressure. "Values ​​share Australia and Beijing right now rather than uniting us," Adamson said.
Wong notes that we are not alone in managing relationship complexity. Adamson says the whole world is facing this.
"This is one of the biggest challenges of our time," he said.
Wong asks Adamson to think about how the relationship can become more productive. Adamson says partisanship helps.
More broadly, she says, Australia will defend freedom of speech, "but that is not the way China sees it" and that is one of the defining differences, she said.
Adamson says it is very important that Australia does not give up on the "opportunity" with China.
Wong raises the consistency of the message: "a sense of common goal." She says the message must be to defend our liberal democratic values, including how we treat Australia's diaspora communities.
Wong then moves on to the Liberal Senator's recent controversial comments Eric Abec. During a recent hearing, Abec called on three Chinese Australians to unconditionally condemn the dictatorship of the Chinese Communist Party.
Minister of Foreign Affairs Mary Payne notes that Abec is a "robust practitioner" of the political arts. She says she was not at the hearing. Payne says he defends parliamentarians' right to be robust collaborators. But she adds that the only pledge one expects someone to make is the one people make when they become citizens.
Wong says people should not be asked to defend the CPC "because they are Asian". She notes that Payne has not been asked to do so when she appears before the committees. Abec says ethnicity was not his motivation.
"It has been said many times," he said. Abec says he specifically reduced race and color when asked the question. He said there were other Chinese Australians at the hearing and did not ask for a pledge.
"Wow," Wong said. "Some, but not all."
Abec says "other characteristics" (characteristics other than ethnicity) may have motivated his questions.
Wong asks if such a question could make other Chinese Australians reluctant to enter parliament if treated that way.
Payne says she understands why Wong is asking the question, but this is "a question more for the chamber than for a discussion on the evaluation committee."
Wong believes that Payne should advocate for multicultural values. Payne says she was very clear about her attitude and long commitment to a multicultural Australia.
Liberal senator Concei Fieravanti Wales intervenes: other communities have faced similar experiences. She believes Wong is trying to score a political point.
Things are deteriorating rapidly here. Labor Senator Tim Ayers intervenes: senators need to think deeply about what happened in that committee, he says.
Wong intervenes: can I ask questions? This is not about scoring political points, she says. She says she has been consistent throughout her career with these issues. Wong notes that the Liberal Senator Andrew Bragg characterized the Abec question as degrading.
Payne reiterates his position: there is only one pledge to ask people for, the pledge of citizenship. Wong says: why not say it was wrong? Payne said she was "absolutely clear." Wong says it needs to be clearer, it needs to use its position to articulate "values ​​that matter".
Abec digs inside. He says the Chinese diaspora is interfering with the CCP. He said it was "extremely patronizing" to suggest that Chinese Australians have a single point of view. The Tasman Liberal Senator says the question was appropriate. He says he agrees with Payne on the citizenship pledge.
Wong goes back to Adamson. She asks if relations with the diaspora are important at the moment given the tensions. "Certainly a senator," said the secretary. Wong asks if she has ever asked anyone to pledge loyalty? "No senator," Adamson said.
Source link