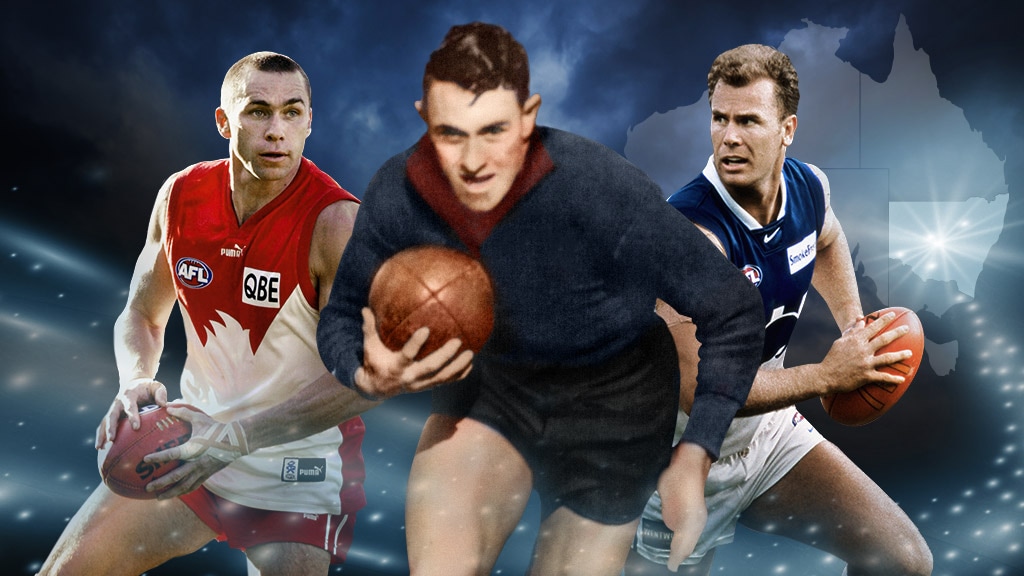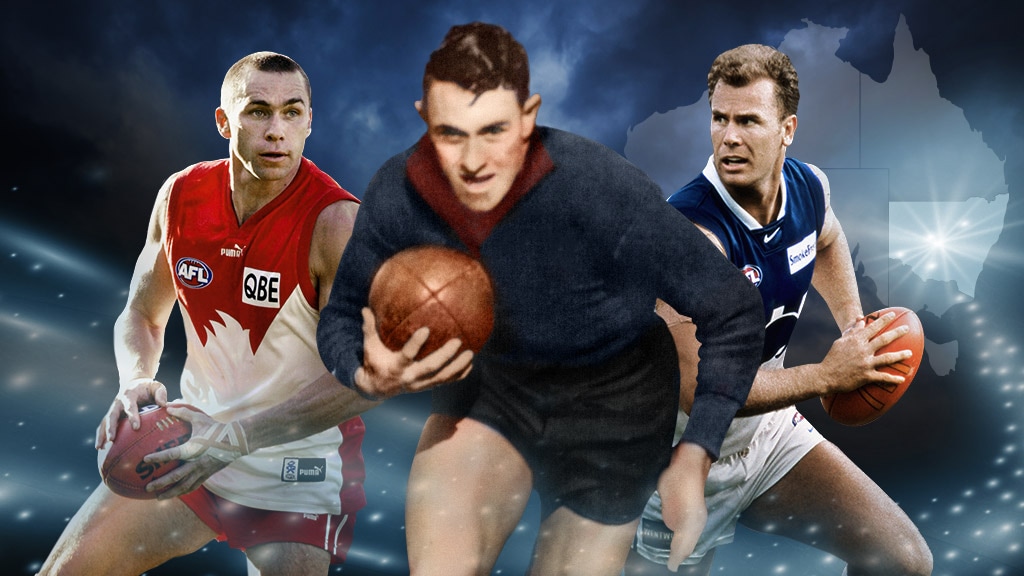 Paul Kelly, Haydn Bonton and Wayne Carey are, surprisingly, all in the largest team of New South Wales
Fitzroy's legend and Australian football hall for glory Haydn Bonton led the list of stars honored in Sydney on Thursday after being named the largest NSW team of all time.
Bunton won three Brownleu medals with the Lions in the 1930s and three Sandals Medals when he moved to Waffle to play for Subicago after his departure from the WFL was named starter.
Before his last admission, Bunton was already a member of the century-old AFL member, along with Fitzroy, Subiaco and New South Wales.
Banton played 119 matches for Fitzroy. Picture: AFL photos
The team is full of big ones, including the North Melbourne champion, Wayne Carey (who was named captain), Braunlage medals, Paul Kelly and Shane Crawford, as well as the St. Kilda Salon from the Lenny Hayes family.
Kelly and Ex-Canadian Prime Minister Captain Terry Danihuer was named joint deputy vice-presidents.
FOOT HAYES A new world champion has always enjoyed a tag
Sydney coach John Longman joined the longtime New South Wales and former team-mate Kerry, Dunhir and Saints Bill Mor (who raised 735 goals from 195 matches from 1929-41) in a powerful forward line.
Terry Daniher with the Championship in 1985. Picture: AFL photos
Swan Club champions and winners of the flags Jarrad McVeigh and Kieren Jack were named in the composition along with Geelong ahead Tom Hawkins and Triple Entrepreneur of Hothor, Luc Brest and Isaac Smith.
CASE NIGHT When a little NES humiliated the Great B.
The four-time prime minister Alan Jans – who took St. Kilda on his only flag in 1966, and the Flagship Globe in 1983, & # 86; & # 89; – was named as a team coach.
The project, conceived by the Australian Football Association of NSW and AFL NSW / ACT, was ruled by former Sydney president Richard Colles who selected a panel of experts to help the difficult task of selecting the final 22.
Honorable journalist Mike Schiahan and Braunlage medalist Gerard Hilly from 1988 were senior selectors, with historians and authors Ian Granland, Rod Gilet and Miles Wilkes, AFL NSW / ACT head Sam Graham and AFL commissioner, Gabriel Treron, the rest of the team for selection.
New South Wales products won seven Brownleu medals, five medals from a donkey in San Francisco and three Sandwich medals at Waffle.
Find AFL Exchange Apple Podcasts, Google Podcasts, and Spotify.
New South Wales's largest team of all time
B: Chris Letbridge (Sydney YMCA / Fitzroy), Leo Barry (Denikiquin / Sydney), Ross Henshaw (North Albury / North Melbourne)
HB: Jarreld McQuey (Pennant Hills / Sydney), Gordon Wang (East Albury / Richmond), Denis Carroll (Albiri Tigers / Sydney)
C: Shane Crawford (Finelli / Glog), Lenny Hayes (Pentant Hills / St. Kilda), Neil Davis (Central Broken Hill / Glenelg)
HF: Terry Danihier (Hungary / Essendon), Wayne Carey (North Wagga / North Melbourne), Luke Brest (Temora / Glog)
F: Paul Kelly (Wagga Tigers / Sydney), Bill Mor (Wagga Tiger / St. Kilda), John Longman (Koroa-Routeren / North Melbourne)
R: Bruce McGregor (West Breckenridge / West Adelaide), Brett Kirk (North Albury / Sydney), Haydn Bonton (West Albury / Fitzroy)
I / C: Mark McClure (East Sydney / Carlton), Isaac Smith (Wagga Tigers / Hawthorne), Kiren Jack (Pennant Hills / Sydney), Tom Hawkins (Finley / Helong)
Selection criteria
The rules for selecting NSW in the country of origin apply.
If a player went to school with one another, but their parents stayed in New South Wales, they still have the right (for example, Shane Crawford and Neil Danihuer).
A player had to play at least 100 games in the older league (VFL / AFL, SANFL, WAFL).
The choice is based on quantitative and qualitative methodologies.
Players must be placed in positions where they have mostly played through their career.
Source link