The stable also has 13 horses nominated in the All-Star Mile, and the $ 6 million race is running for the first time on March 16 with a popular vote determining 10 of the 14 starters.
Weir has 11 horses nominated to run on Saturday at Caulfield and has horses running at Pakenham and Cranbourne on Thursday.
Victorian police questioned Weir on Wednesday after jiggers were found in dawn raids on his stables. He was presented with images taken during secret surveillance during the probe.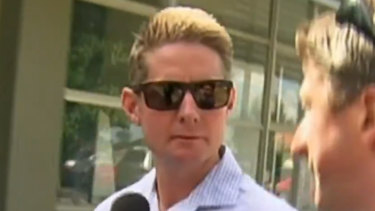 However, he was released without charge and his stable told the owners it was business as usual in preparing the horses ahead of the Autumn Carnival.
On Thursday morning, Racing Victoria CEO Giles Thompson reinforced that it is up to the stewards to determine whether a trainer should be suspended and said the presumption of innocence needed to be provided to all parties.
However, racing industry participants are uneasy about the prospect of a Weir-trained runner winning the All Star Mile or any of the prized races being challenged in the next two months while his practices are being scrutinized.
Racing Victoria stewards are aware of horse owners' frustration over the uncertainty surrounding Weir's future, but will act according to the evidence and to their own time line.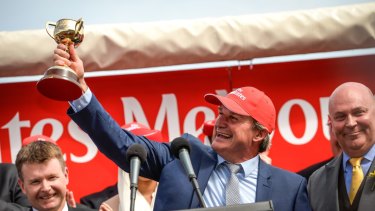 With the investigation having begun in earnest in August, integrity officials have had plenty of time to consider the implications of any investigation.
Meanwhile, Racing NSW has released Darren Weir with a show cause notice of why they should accept nominations of horses trained by him for races in NSW following Wednesday's police raid on his property.
In a statement Racing NSW said the show cause notice was issued to protect the image and integrity of racing in NSW.
Weir has nominated horses for the Golden Slipper to run at Rosehill in the Sydney Autumn Carnival.
Racing NSW chief executive Peter V'landys said Weir would be given the opportunity to respond.
"Racing NSW is on record time and again as saying integrity and welfare in this industry is paramount. Accordingly, no individual's interest should outweigh the confidence of the public in the integrity and welfare of the industry.
"It is critical that the image, interests and integrity of thoroughbred racing in New South Wales are not compromised while Mr Weir's conduct is further investigated."
Peter Ryan is a sports reporter with The Age covering AFL, horse racing and other sports.
Source link