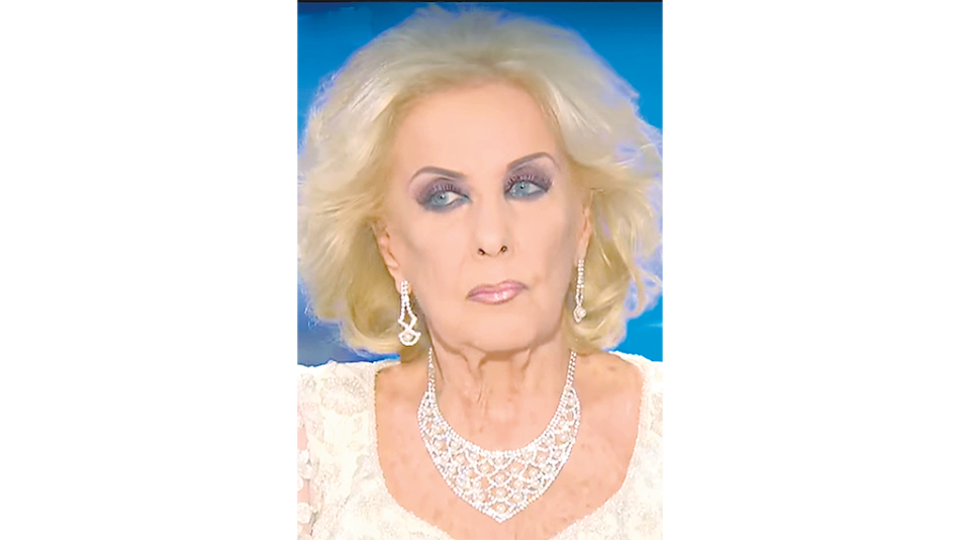 Mirt Legrand questioned the actions of President Mauricio Macrie on the holidays "in the midst of the problems facing Argentina" and said he was afraid of the economic forecasts for the next year.
A lunch host considered in an interview that "if I was president and I had a country in the conditions in which it is now, with so many needs in all areas, I will not go on vacation." "If I was him, I will stay in Buenos Aires, trying to solve the problems. The presence is very important," he said in a conversation with Chronicle.
The legendary fire of Legrand comes after the announcement of a new break from Mauricio Macri in the south. Not counting the three weeks that he will now start enjoying Villa La Angostura, where he traveled with his family yesterday and stayed until at least January 10, Makri was executed in just over three years in more than 130 days of rest.
By mid-April 2017, the President accumulated 64 days without a job. Since then, he has allowed several long weekends in which, for example, he participated in a golf course at the Atlantic Coast or continued official visits to spend more time on vacation, as is the case with his trip to South Africa in the context of the summit BRICS, when it took several days to do photo safari.
Perhaps he most remembered his "escapades," was the one where he was injured in the middle of a tanning sword in Chatapalam, days after the disappearance of the submarine ARA San Juan, which had 44 crew members. The CEO's long absences, this time, after a year in which the Cambiemes administration left 46 percent inflation and a GDP drop of more than 2 percent, were too much for the table leader.
Source link