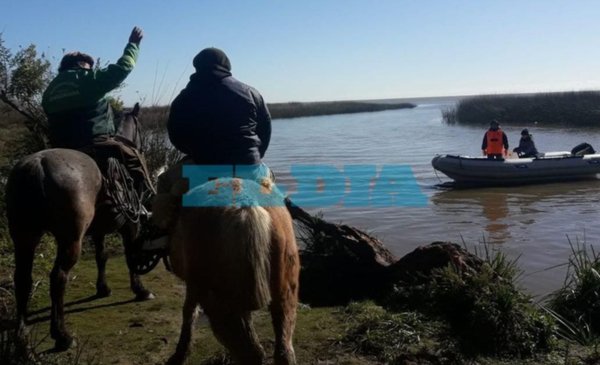 The body was found hovering ten kilometers from the coast. He transferred the prefecture to Esenada, where his relatives recognized him. The search for the 38-year-old man who went missing on August 2 continues
The body of a man found floating in Rio de la Plata this morning belongs to one of the fishermen who disappeared more than 10 days ago in Punta Lara. According to police sources, it is Franco Soria, a 17-year-old teenager who was last seen on August 2 when he boarded a boat with Amado Martinez, 38, to spend a day fishing.
Notice of the discovery was given by the ship sailing to Rada. The Prefecture was then tasked with bringing it to land where it was subjected to a recognition process involving direct relatives of the victim. In this way it was confirmed to be Syria.
As entrusted to El Daya's relatives, after noon they went to a morgue to recognize the body. "We were told that they had found a body. We do not know who he is, so we will recognize him in La Plata's morgue, "relatives had previously told the newspaper.
Now all efforts are being made to continue the search to find the whereabouts of the second fisherman, Amado Martinez.
Both Martinez, 38, and Franco Soria, 17, went missing on Friday, August 2, when they went fishing in a boat-seeker style. Although they are still investigating what happened, police sources are dealing with the hypothesis that they have run out of engine and are drifting.
Christian, Soria's uncle, said that "the day they started to get a lot of wind, other fishermen searched for them but couldn't find them". And he claimed that "Amado did fishing, but Franco had just started." "Amado has been in this for years, but Franco wanted to get the handle to help with the house, just starting out," said the teen's uncle.
On the other hand, as reported today in EL DIA's press release, the relatives of the two missing fishermen yesterday demanded that they not stop operating and extend the search to the Polta Delta area.
Source link