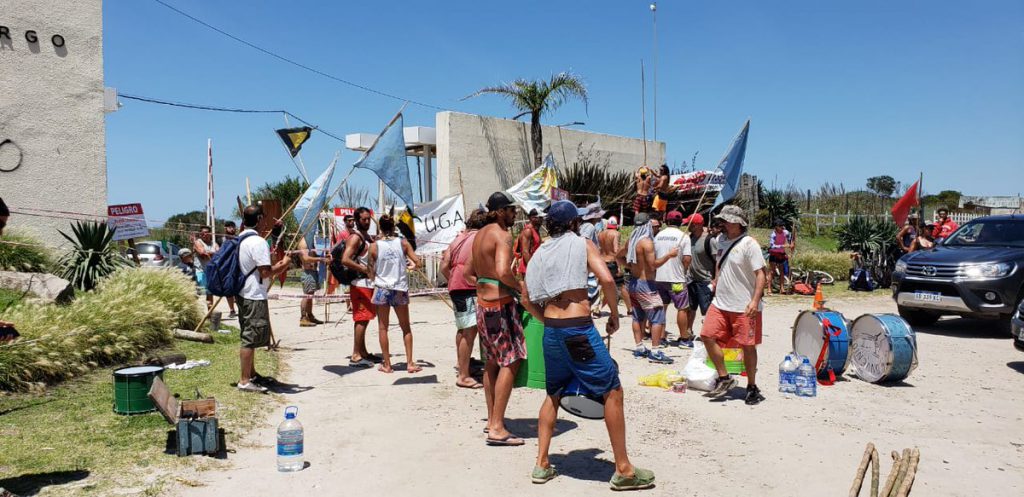 Six rescuers were arrested this afternoon when they protested on the coast to complain about the lack of staff in the spa in the city.
The workers, the Union of Associated Rescuers (UGA), reduced the access to the Cabo Largo spa located in the southern part of the city, where they rejected a site owner's decision not to hire three rescuers who, according to UGA, needed.
Detainees, among which is the famous surfer Agostina Pelizari, They were transferred to the fifth police station in Punta Mogodes, where the remaining rescuers then went to demand their release. In addition, they have progressed that in the absence of an urgent response, it will be announced through the Buenos Aires Federation, a strike of rescuers in the entire province of Buenos Aires.
"We went to the bathroom to demonstrate and the police came in a very violent way and arrested six competences. Some went bloody," UGA Secretary General Luciano Grimaldi said.
Regarding the request, Grimaldi said the Cabo Largo resort has "fewer rescuers than requested and the employer refuses to hire them."
NEWS IN DEVELOPMENT