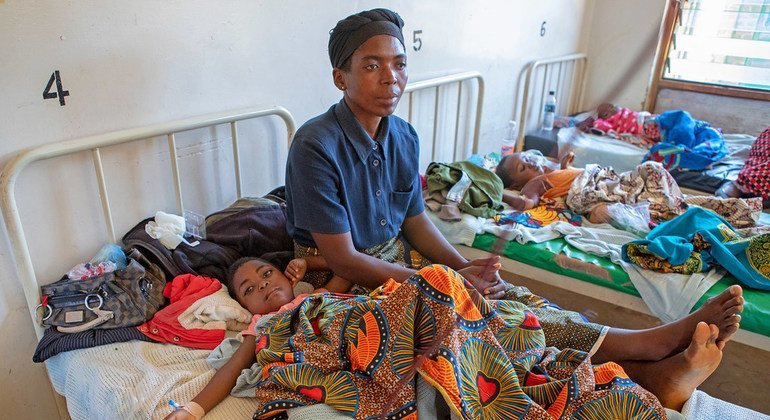 The progress towards the elimination of malaria in the world stagnation and urgent measures are needed to get back on track and consolidate the achievements made in recent years.
This is the message of the World Health Organization for Malaria Day, which is celebrated every April 25 to raise awareness of the need to invest continuously in prevention and control of this condition.
"Each year, the global number of new cases of malaria exceeds 200 million, and every 2 minutes, the child dies because of this disease that can be prevented and cured. The damage goes beyond the loss of life: malaria charges a high price for health systems, undermines productivity and suppresses economic growth"Said the WHO Director-General, Tedros Adhan Gebries.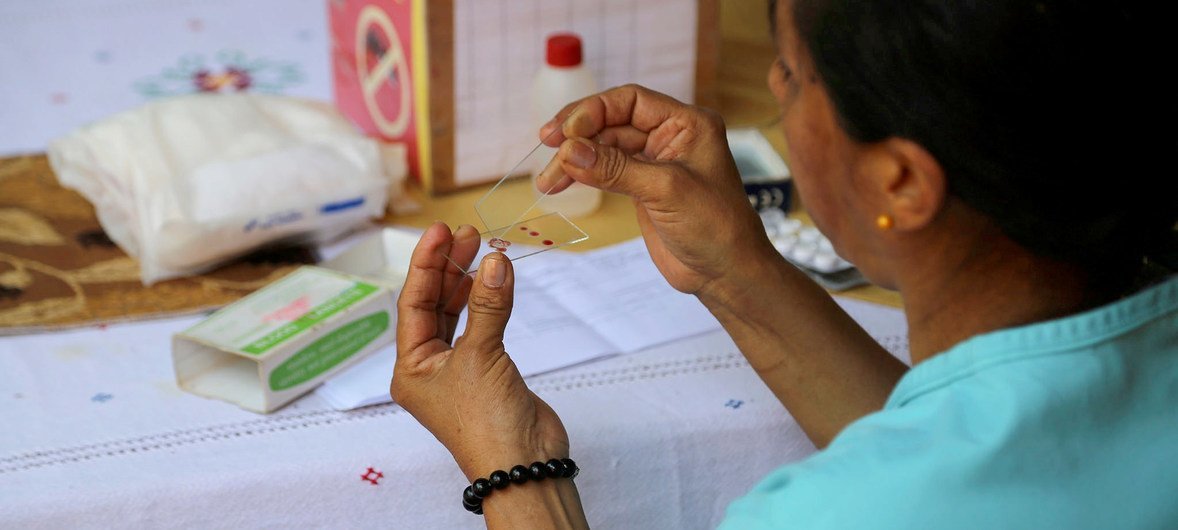 PAO / WHO
The healthcare provider prepares a blood test to detect malaria.
Some progress
According to the latest report on malaria there has been no significant progress in reducing cases in the period from 2015 to 2017; and the estimated number of malaria deaths in 2017 of 435,000, remained practically unchanged from the previous year. 93% of all deaths occurred in Africa.
Children under 5 are the group more vulnerable affected by malaria. In 2017, they account for 61%, about 266,000 children of all malaria deaths worldwide.
Between 2010 and 2017, all regions, except in America, registered reductions in mortality. The largest drop occurred in Southeast Asia (54%), Africa (40%) and the Eastern Mediterranean (10%).
Except for Southeast Asia, in 2017, all regions experienced little progress or an increase in the incidence rate. The region of America noted an increaseor, mainly due to an increase in the transmission of malaria to Brazil, Nicaragua and Venezuela.
That year in Venezuela had nearly 320,000 cases and Brazil 175,000. They also rose in Ecuador, Mexico and Nicaragua.
Elimination of malaria is in our hands
"In the end, investing in universal health care is better way to ensure that all communities have access to the services they need to combat malaria. Individuals and strengthening the community through campaigns such as "Malaria zero starts with me" can also play a key role in the progress of progress, "added Dr. Teddors in his official message.
Investing in universal health care is better way to ensure that all communities have access to the services they need to combat malaria.
"Malaria zero begins with me" is the theme for this year's World Day, stressing that changing the trajectory of current trends in malaria will require intensified and coordinated action by all stakeholders, but especially from countries that are most affected.
The WHO Campaign, along with the partnership with the RBM for Ultimate Malaria, the Commission for African Union and other affiliated organizations, aims to:
Keep the malaria on a political agenda.
Mobilize additional resources.
Enabling communities to take responsibility for the prevention and care of malaria.
The initiative includes all members of society: political leaders who control government policy decisions and budgets; private sector companies that will benefit from the labor force without malaria; and communities affected by malaria, whose participation and ownership of interventions to control malaria That's the key to success.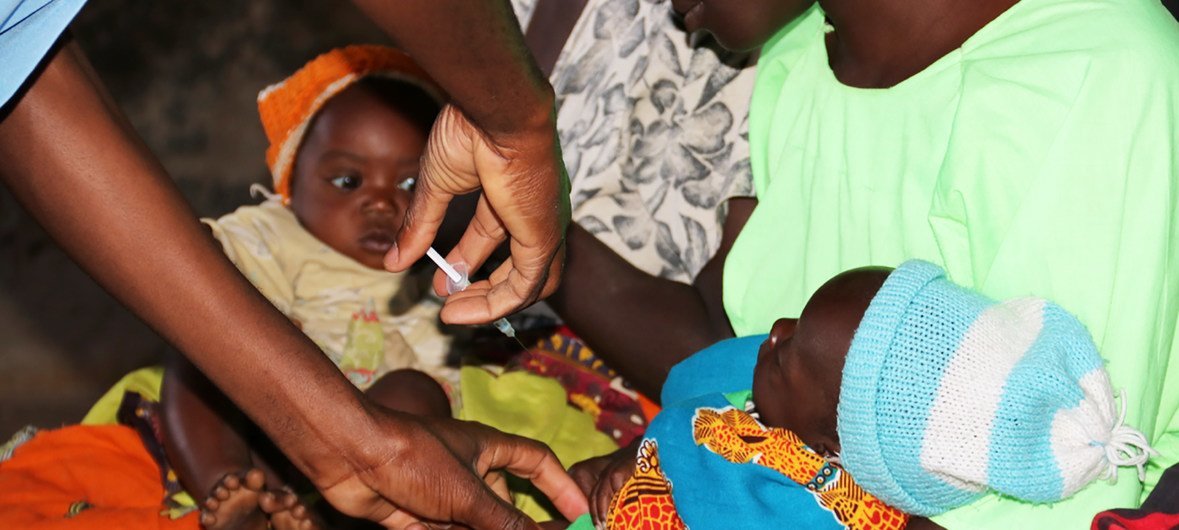 WAY
A five-month-old baby gets a dose of a malaria vaccine in MKAa, Malawi
Situation in Latin America
Malaria is endemic in 19 countries and territories in America, but half of the cases are registered in only 25 municipalities, causing the Pan-American health organization to launch the campaign "Municipalities that eliminate malaria".
"Acting where the problem is more concentrated is crucial to achieving the goal of eliminating malaria by countries," said Marcos Espinal, director of the Department of Infectious Diseases and Health Determinants of this WHO branch.
"Organizations, citizens and local authorities must take part in the development of key interventions to eliminate illness at the municipal level, if we want to ensure that no one remains behind," he added.
The initiative will help municipalities take measures, including strengthening capacities for monitoring and monitoring diseases at local level; to improve access to diagnosis and treatment; to strengthen communities and to raise awareness of the importance of seeking attention, among other aspects.
Other important information
In 2017, half of the population at risk of malaria in Africa slept under a network of treated insecticide, similar to that of the previous year and a marginal improvement of 2015.
22% of eligible pregnant women in Africa received three or more recommended doses of preventative therapy in 2017, compared to 17% in 2015.
Less than half of Africa's fevered children were taken to a trained medical provider (2015-2017).
Moreover, as the progress in the global response it is at a standstill, A subset of countries with a small incidence of malaria is fast moving towards elimination.
In 2017, 46 countries reported fewer than 10,000 cases of malaria, compared with 37 countries in 2010.
26 countries reported fewer than 100 cases of malaria, compared with 15 countries in 2010.
China and El Salvador first reported zero cases in 2017.
Some high-incidence countries are also making major steps to reduce the disease.
India, representing 4% of the global morbidity of this disease, declined by 24% in the cases of 2017 compared to 2016.
Other countries that saw a significant decline in the cases in 2017 are Ethiopia (-8.9%), Pakistan (-20.5%) and Rwanda (-6.6%).
Source link