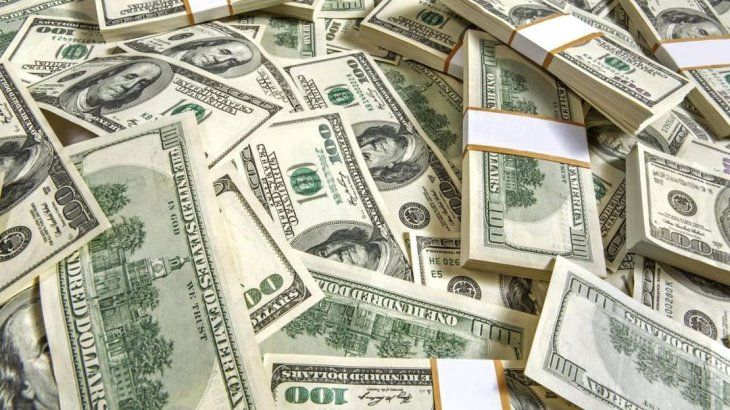 Ticket is separated Single and Free Exchange Market (MULC), where the currency entails five cents 37,65 dollars, in a round in which the Central Bank held a 7-day liquidity auction and granted $ 130,436 million, with a maximum rate of 59.74%. The average reduction rate was 59.41% (last Friday, it was closed at 59.25%), with a minimum rate of 58.47%, operators say.
In the informal market, the blue It works steadily $ 40.50, according to a study by the media in caves in downtown Buenos Aires. On the other hand, "contado con liqui" collapsed 73 cents last Friday to 37.81 dollars.
It should be noted that, as reported by Ámbito Financiero, the "intervention zone" will enter its third phase of Wednesday, which should be consolidated for the representatives of the Central Bank. From today, and by a quarter, the indexing of the floor and the roof of the zone will range from 3% which lasted until December 31 last, to 2% per month, narrowing the margin of action of the monetary authority and accompanying the necessary reduction of inflation rates according to Indek measurements.
The daily adjustment scheme starts at December 31st at $ 37,117 for the floor and 48,034 pesos for the ceiling. Starting on January 31, the update will bring a minimum of 38.86 and a maximum of 48.99 pesos. From February 28, the amounts will be 39.63 and 49.96 pesos; while the closing of bands on March 31 (the last working day will be 29) will be 40.42 dollars and 50.95 pesos of closing. All this time will work in parallel with the central bank to monitor the other two key variables of monetary and foreign exchange policy: the evolution of monthly inflation and, consequently, Lelik's daily interest rate policy.
Meanwhile, in the last round of 2018, the dollar sank 58 cents to $ 38.83. In this way, the ticket fell 19 cents in the last week of last year and ended almost steady in December.
It was in tune with the wholesale segment, where the currency fell 60 cents to 37.70 dollars.
Of course, on foreign exchange reserves of BCRA they retreated last Thursday 336 million to in $ s 66.111 million.
Source link