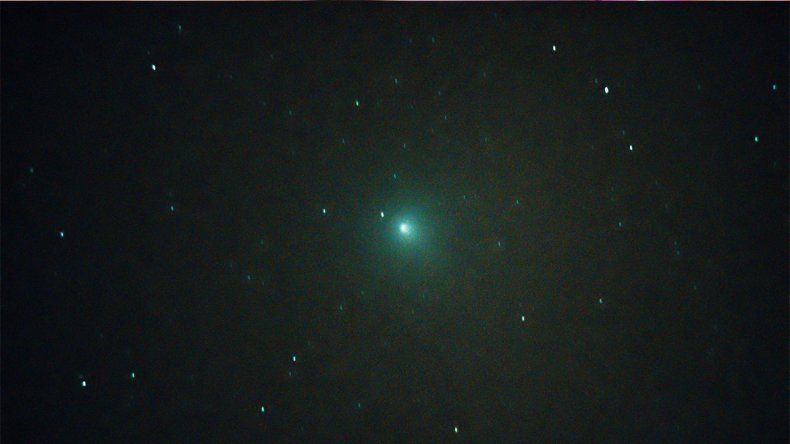 It takes 5.4 years to travel around the orbit around the Sun. The photographs were published by Denny Martinez, a reference to Fundación Astrónomos Aficionados Hemisferio Sur.
Reference from the Astronome Foundation Afinyados Hemisphere Sur, Denny Martinez, today announced the first photographs of the Tarsis Astronomical Observatory on the long-awaited comet 46P Virtanen. They were taken today at 1:10 in the morning.
It is a small star that lasts 5.4 years to perform its orbit around the Sun and was discovered on January 17, 1948 by the American astronomer Carl Alvart Virtatten. They hope that by December 17, 2018 they will reach the Earth at a distance of 7 million kilometers, or 30 times more than the distance to the Moon.
Through social networks, Martinez commented that "an increase in brightness is expected during the first days of December" and that if so, "it can be seen with the naked eye and through telescopes."
In turn, it is stated in detail that "light pollution can be seen as a simple place very diffusely" and that, for this reason, "they are thinking of going to heaven in order to make a better comet record."
Astronomical Observatory Tarsis
The observatory was opened in late September 2018 based on the Meteorological Station. The works are led by Denny Martinez, a reference to the Fundación Astrónomos Aficionados Hemisferio Sur and the person in charge of the station, Rodolfo Merlino.
READ MORE
At the end of the month will open the local astronomical observatory
What do you think of this news?
Tags