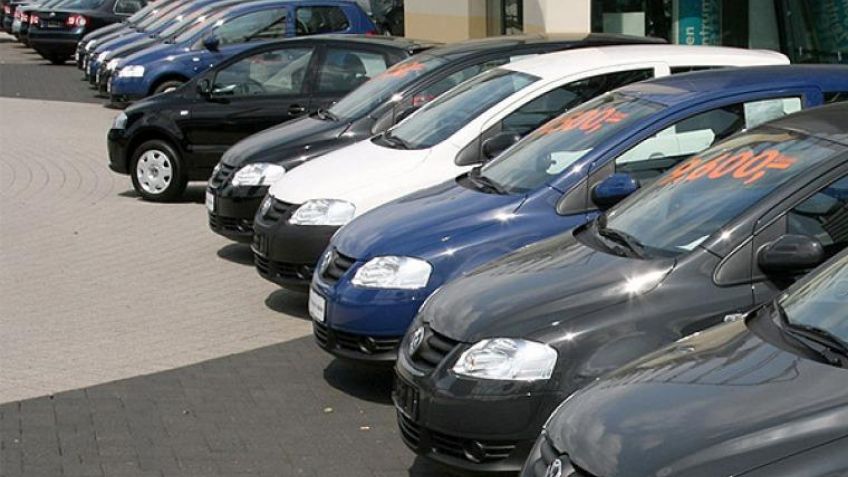 [ad_1]
Sales of used cars fell in October to 143 388 vehicles, a decrease of 9.8% compared to the same month of 2017.
Similarly, the percentage reduction was five times lower than in the case of 0 km, which dropped by 50% in the same period. This was reported today by the Chamber of Automotive Trade (CCA) in its monthly report, according to which in October 2017, sold 158.961 units.
In the collection of the first ten months of the year, the volume was 1,474,283. This means an increase of 1.48% compared to the same period of 2017, when 1,452,743 vehicles were sold. In comparison to September (141 618 units), the increase is only 1.25%.
In the case of 0 km, production fell in October by 11.8% compared to the same month in 2017. While sales recorded a sharp drop by 50%, ADEFA indicated at the beginning of the month.
The President of the CCA, Alberto Príncipe, noted differences in the behavior of both markets.
He said that "although talking about a low level is never good, compared to the brutal collapse of new cars, we can say that the sector used is immune."
"Given the difficult economic situation in the country, the sale of 143,000 pieces is not much," said the executive director.
In this way, the lowest decrease in the new sector was granted, "without shifting all the growth suffered by the devaluation of cars weighing 0 km, and low profitability achieved for the operation, which means that this market does not deepen the collapse".
The prince admitted that people "do not invest in cars, exchange them out of necessity, and the sale takes place almost in cash, because the financing for offered rates is excessive".
The issue of high interest rates for clothing has complicated the automotive sector, just like the rest of the economy.
The provinces that increased most in the period January-October 2018:
Santiago del Estero: 17.55%
San Juan: 11.99%
Catamarca: 10.09%
San Luis: 9.49%
Río Negro: 7.35%
Chubut: 6.71%
Neuquén: 6.47%
Tierra del Fuego: 6.15%
Mendoza: 6.06%
Tucumán: 5.93%
Currents: 5.47%
Jujuy: 5.20%
Córdoba: 4.07%
Formose: 3.90%
Between rivers: 3.34%
La Pampa: 3.20%
Santa Fe: 1.36%
Salta: 1,12%
Chaco: 0.86%.
Provinces that have died:
Missions: 8.71%
Santa Cruz: 4.06%
CABA: 1.79%
La Rioja: 1.47%
Bs.As Province: 1.05%
[ad_2]
Source link