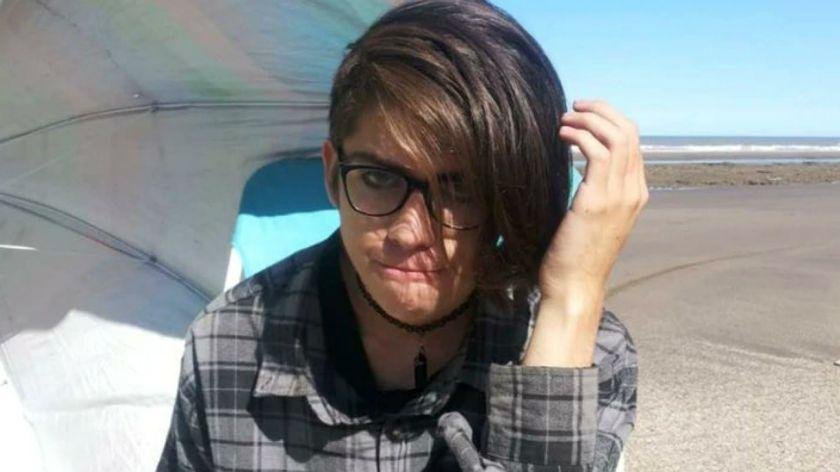 Her best friend, after an argument, wanted to punish him and announce in networks that he sexually abused her. Then the girl admitted that she was lying and asked for forgiveness. But it was too late, the boy committed suicide
Agustín Muñoz was aged 18 and lived in Bariloche. A few weeks ago, with a full burst of molesting complaints, his friend reported him through social networks. And the object became viral. The same girl then went to clarify that everything was a lie, while asking for forgiveness. But it was already too late. Agustin killed himself.
Everything happened in Bariloche, when a girl, a minor, convicted Agustin for abusing her. The friend withdrew, said that it was not true, that she did it in a moment of "anger". It was late. The appeal has already become very popular in social networks. Unsustainable, irrevocable.
The event was known yesterday when the boy's mother, Silvina Castaneda, said that "my son, like many other boys, was a very sensitive being, and as a result he became emotionally unbalanced until he reached the point of making this decision surprised us for everyone. "
Agustín participated in the beginning of December at the march of women who had the slogan "Never again alone, never quiet", where dozens of young people in the Civil Center were gathered to remember the murdered women and demand an end to abuses But, in that case, one of her friends publicly condemned him for sexual abuse in front of the audience, and then through social networks.
The author of the complaint that spread on Twitter, Instagram and Facebook was her best friend, with whom she had an argument, and the protesters did not hesitate to push the escrache without confirming whether the facts are true. In the afternoon of the march, which began at the corner of the streets of Brown and Onli, the young man managed to return to his house and lock himself in his room after he was alluded.
In the following days, Agustin ceased to have contact with others and remained in a deep state of depression. He was visited only by a member of a social organization that filed complaints for abuses in Bariloche and offered to take part in another march where he was told that his case was fake. However, this isolated gesture did not improve the teenager sunk and already submerged in a dark spiral.
Mother's disease
Silvina Castaneda, the mother of Agustin, says her son has always participated in marches with teachers, students and women, that "he was a martial boy who was very supportive of women in the struggle for their rights."
So he went to the march where he found the surprise shouting his name.
"He was stunned, he managed to get home, he went desperate, told me what happened to him, when we went to look for the viral publication, I contacted this girl, he reconsidered, we had great love with her, he apologized quickly to try to stop everything, "said the woman.
According to the story of Agustin's parents, the girl admitted that what she did was a way to punish her friend after a typical struggle between teenagers. It was so that the girl wrote a series of messages on the networks in which he claimed that Agustin had abused her. And the complaint immediately became viral.
"Today a girl harasses my son Instagram for anger and now does not know how to stop the ball," writes Agustin's mother. "Playing with this is terrible, it's a scoff at all the victims of rape, abuse and humiliation. And for you to take care of you so much at home, I do not understand how you paid my son his friendship! The request for forgiveness is not enough ".
The false report spread like a forest fire, and then the young girl tried to stop her, but it was too late. "It was a moment of anger and anger," the Instagram girl reported. But, meanwhile, Augustine drowned in a depression pit, in bed, without eating.
"People take escrache as a public example, but apologies do not go viral the same way"
Silvina Castaneda Agustin's mother
"We all know that there are lists of scribbled boys. But she plays with something very dangerous and does not balance anything more or less than her youth," wrote mother, Silvina, "but there must be a limit to this, you can not take the boys in those cases, of that laziness, because we eventually corrupt them, is not healthy, it is not a useful tool for forming whole adults. "
In her networks, Silvina announced the conversation with the girl and the capture of the girl's request for a public apology.
"It was a moment of anger and anger," a young woman wrote to Instagram, who is no longer active, to remedy her complaint. "I did not know how to see the boundary of this." He also apologized for "defamation" and "for sending me more than once in his house a flash of trust. You learn from mistakes and sent them to you," he concluded.
"We had great love for her and I think it was also the reason why she quickly apologized to try to stop everything," said Silvina, who also said Agustin had forgiven her "because they loved each other very much". However, the complaint continued to run viral and his son was depressed. "He was very bad, in bed, he did not want to eat," said the mother.
"People take the escrache as a public example, something about an exemplary punishment, but apologies do not go in a viral way in the same way, nobody came near, no one apologized, the problems between the boys will always exist, but there was destructive approval from adults, many children in their home have to go through this situation, "the mother added.
Finally, Agustin's parents reported a video in which they accuse, before the minor, adults who failed to take the necessary measures to check the information and to contain their child.
"Today, December 30, they are attacking a person who made a mistake, I just tried to generate awareness, I do not hate a human being, my son forgave him, and that's very important." "Stop attacking the little girl, said the mother of Agustin.
Source link