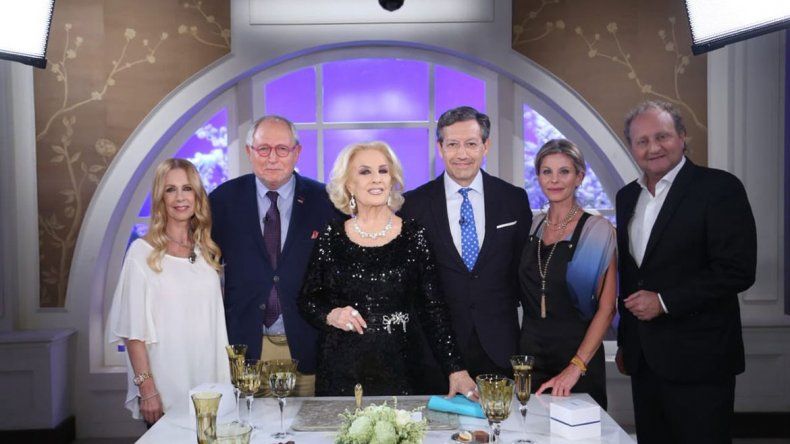 The actress said she used to cure her depression and panic attacks.
Buenos Aires Maria Valensuela surprised La Noche de Mirtha's guests by acknowledging that she used cannabis oils to deal with her panic and depression attacks.
It all started when Chiki consulted the actress about her current state of health, considering that some time ago she was admitted to a psychiatric clinic. "I came to weigh 10 pounds less than what I have today. I did not eat anything. I was depressed," the interviewee said, arguing that it was caused by the death of a close friend. "It came from a shaft and the death of a friend was added, it was like my brother. In addition, I was in business-related hotel industry and the time came when it could not continue." I threw myself on the bed, but a friend called me of my children. I saw the psychiatrist, but I stopped doing it because I had panic attacks, "he said.
About: The actress says that many people use oil to fight other diseases.
At that time, Mirtha with Maria Valenzuela admitted that she was taking cannabis oil. The actress says she uses it to treat depression and panic attacks. Sultó if she is currently on medication and the actress said: "I am with only one remedy and drops of cannabis oil. They do me very well. I took three drops in the morning and three more in the evening," he explained.
Before the curiosity of the driver, Valensuela added that he knows people over 60 who use oil to fight bone and muscle problems. "It has been proven that it does very well," he said.
Finally, he discovered that he should deal with therapy to cope with depression, but for now he "runs away". "I solve it waiting for it to happen. I need to do therapy, but I'm running a little bit."
What do you think of this news?
Tags