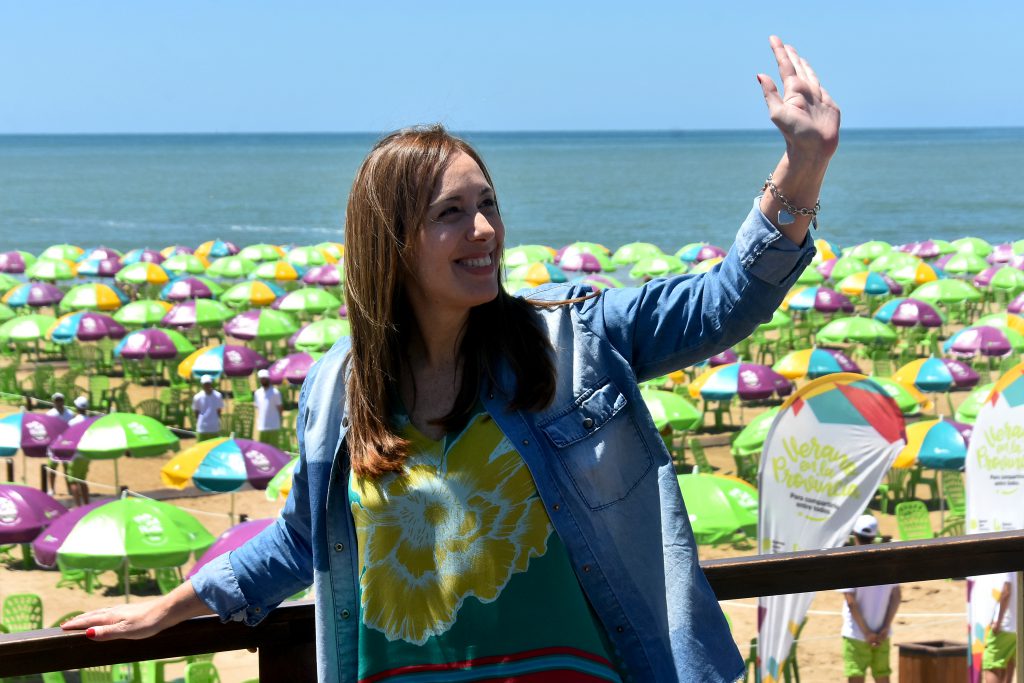 "I do not know very well what happened, because when I arrived, the mayor was no longer there," said Governor Maria Eugenia Vidal on the withdrawal of Carlos Arroyo from a beach-equipped public, which was marked yesterday in front of the MAP Museum. And immediately added: "The truth is for me I never cared much about the protocol or the place I had to occupy in one act. It seems to me that when we do these things the protagonists are people from Mar del Plata, they are Argentines who come to the city, the protagonist is the city. No politician or clerk, including me. "
The statements were made this morning in an interview with the radio program La Contratapa, which is broadcast by FM Atlántica Latina. "So, excuse me, I'm sorry because it was an important event for the people of Mar del Plata, for all people … but hey, there were people, it is really what matters, the one who counts, for what we are doing every day and with whom I spoke in the place, "the governor concluded. By the way, he said that people" were very happy "and that" the long line "was formed to approach the beach.
After the mayor left, the radicals also withdrew before the treatment began. for the prominence that the National Deputy Guillermo Montenegro should have had, the PRO. "I believe people value us for what we do, not because of the place we take in the act and where we stand or how our name is on a poster. It values ​​us for our commitment every day and evaluates us for every choice about it," answered He saw when he was asked about that episode.
"That there is more than one person who wants to be the mayor of this city, it seems valuable to us to change, and there are always steps to resolve the differences. In the meantime, it is important that we work every day, " he stressed