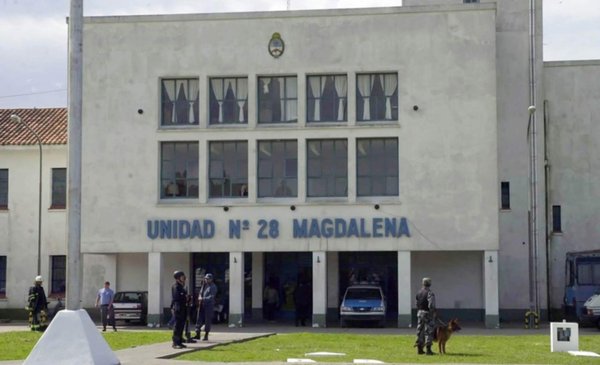 The man serving his sentence in the prison unit had to be transferred in the last hours to a health center in the region after he reported the symptoms of a disease transmitted by rodents. It is examined if there are multiple cases
A 24-year-old man who spent several days in the Magdalen Prison had to be transferred to a health center with high complexity in the city after he reported the symptoms shown by people who had a contract with a hantavirus. Currently, it has sustained clinical prognosis.
One is a prisoner, born at the site of Jose Leon Suarez (Grail San Martin Party), who in this prison is serving a sentence of one year.
According to the first data provided by the authorities, he began to feel a generalized weakness with pain in the joints and head more than a week ago, a picture similar to that of the flu.
It was then decided to take the prisoner to the Magdalene Hospital where "bilateral interstitial pneumonia and respiratory distress" was discovered.
Faced with the complexity of the medical condition, the patient was referred to the San Juan de Dios Hospital, where he was subjected to a series of tests to determine if his general discomfort was due to the disease that rodents transferred.
Prior to the positive test result, the next step was to move the man into the intensive care area, where he will remain hospitalized in the coming days to receive treatment that is indicated for combating the damage caused by this pathology.
According to the authorities, the prisoner performs light things in the prison's closet due to a previous disability. They also stated that "there was no quarantine pavilion, nor does it exist" and that "activities are carried out with total normality".
It was also reported that in this framework "staff in the field of epidemiology and provincial vector control carried out control actions of focus in the prison, with inspection and disinfection in the cell and pavilion where the patient resides, in pavilion borders and in the carpentry workshop".
It was also reported that "a plan for disinfection and placing flames, which previously did not exist in the STB, was implemented," and that "in Unit 28 of Magdalen, in recent months, the activities have intensified with a weekly frequency, given that the unit is in suburb. "
Another preventive task that was carried out was a meeting with staff to inform about the situation and to strengthen training about precautionary measures that need to be maintained in a preventive way.
In the meantime, it was announced that Wednesday, Thursday and Friday will continue to strengthen the disinfection of all areas by "obtaining the necessary inputs for the proper implementation of eradication activities."
Source link