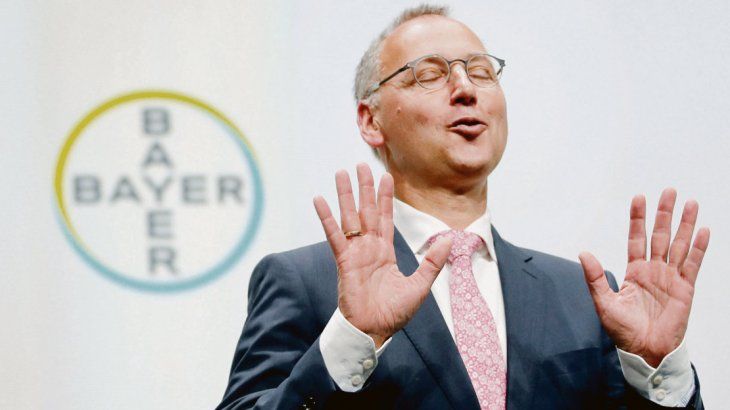 The German group plans to eliminate jobs, especially in its agrochemical subsidiary, a total of 4,100 jobs. As in the field of production of prescription drugs (1,100) and in the field of research and development (1,250).
The chemical and pharmaceutical giant announced they would eliminate more than 10 percent of its strength, allowing it to save 2,600 million euros a year. In a statement, the group said that "a significant number of suppressions will be in Germany".
"These changes are necessary and we will set up new bases for Bayer, we will allow him to improve his performance and flexibility," said Werner Baumann, chief executive of the Leverkusen-based group.
The German company spent $ 63,000 million (54,000m euros) in June last year to acquire Monsanto, which among other things produces glyphosate, a herbicide, accused of being harmful to health.
Just two months later, a San Francisco (US) court verdict found that Monsanto was supposed to warn the user of cancer risks arising from a glyphosate-based herbicide overview.
But earlier this month, the plaintiff agreed to reduce the compensation for damages to $ 78 million from the original $ 289 million. The acquisition of Monsanto, described as "devilish marriage" by his slanderers, prompted Bayer to put his agrochemical and pharmaceutical activities at the center of his strategy.
That's why she wants to separate now from her animal health sector, the smallest in the group, and sells two parapharmacy activities, Cooperton (sunscreens) and Dr. Scholl (foot care).
The German group plans to sell its 60 percent stake in Currenta, which operates three chemical plants in Germany.
From the decision of the court, investors are irritably following the group. Activists and politicians from the United States and Europe argue that glyphosate causes cancer, although Bayer notes that scientific studies have no connection.
Late last month, the US subsidiary confronted 9,300 glyphosate-related cases. But Bowman, the Group's chief executive, relies on Monsanto's integration.
While acknowledging that several lawsuits could be filed, he confirmed that Bayer "will defend with all available means".
Agency AFP
Source link