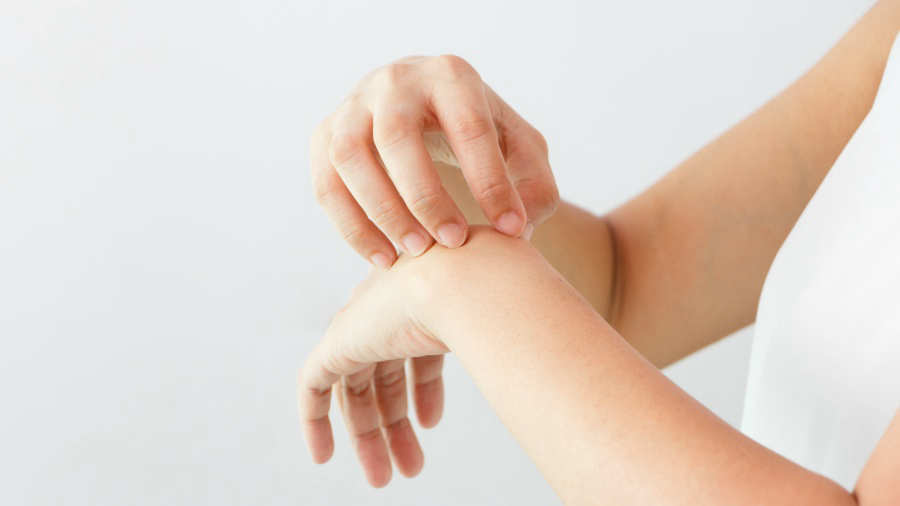 To suffer from this skin disease, depression and anxiety occur in six out of 10 patients, which affects their quality of life and even lead to suicidal thoughts, say specialists.
On atopic dermatitis is a chronic skin disorder consisting of pruritic and desquamative rashes. It's kind of eczema. And according to the National Library of the United States. UU It is more common in babies. It can start even at the age of 2 to 6 months. Many people overcome it over time at the beginning of maturity.
"Because of their symptoms, patients see their lives affected by various socioeconomic reasons that cause this situation to drag," Department of Education Angelica Beirana told EfE.
The specialist noted that, as acne, atopic dermatitis is one of the main causes of dermatological consultation.
Both have a strong impact on self-esteem in patients regardless of age, as they tend to be teased and discriminated against because of their appearance.
Beirana explained that the disease usually presents her first symptoms in the first year of life and that it is very easy to recognize the symptoms.
"In babies, cheeks become red due to dryness, in addition to having itching and the sweating surface is also red," said a specialist.
Therefore, he recommended paying attention to the symptoms so that babies can be diagnosed and treated on time.
According to a study conducted by the Mexican Foundation for Dermatology, patients suffering from this disease, and 60% they have depression, 90% anxiety and 85% gifts important itching.
In addition, due to mainly itching, their hours of sleep are affected, because on average they sleep 2.5 hours less than the general population.
Also, the 27% of patients suffer from physical or psychological harassment, mainly children, and a 11% They feel discriminated against the appearance of their skin.
"One of the characteristics of this disease is that the skin represents lesions and bleeds. Many times the patients hide these symptoms, do not attend public places or miss out on a job to avoid teasing or something they are struggling," explained the allergy Maria de Jesus Vazquez.
Although treatment in light and moderate cases is usually based on the hydration of the skin and drugs, mainly steroids and cortisone, about 2% of all patients fail to control the disease.
"At least 60% of the cases are mild, 15% are severe, and the rest are moderate, but many times self-treatment and lack of follow-up prevents patients from having good control over this condition," said dermatologist Linda Garcia, president of the Mexican Academy of dermatology.
The specialist explained that patients should be careful to control this condition, such as using a special soap, to bathe only with warm water and for a short time wear cotton clothes, avoid sweating, and also sudden changes in temperature.
In addition, it must be considered that multifactorial treatment is needed to achieve good disease control.
Dr. Javier Gomez, president of the Mexican College of Allergy and Clinical Immunology, stressed that it is necessary for patients to monitor the treatment and instructions of the doctor in a timely manner.
"Failure to do so can lead to the development of other conditions such as diabetes, hypertension or glaucoma, especially if the drugs are not taken properly," he said.
Specialists have asked the population to be aware of the symptoms, especially the itching that is the main indicator of this disease, and are also invited to join the #BajoMiPielDA campaign, with which they intend to inform and raise awareness of this disease.
Source link