Another woman died of hantavirus
A 64-year-old woman, who was admitted to the Intensive Care Unit at Zonal de Esculh Hospital, died this morning. It's the sixth death of Hantavirus.
The program area, within the Ministry of Health of Chubut, issued a new section with updated information. about what happened around the hantavirus in the region of the cordillera.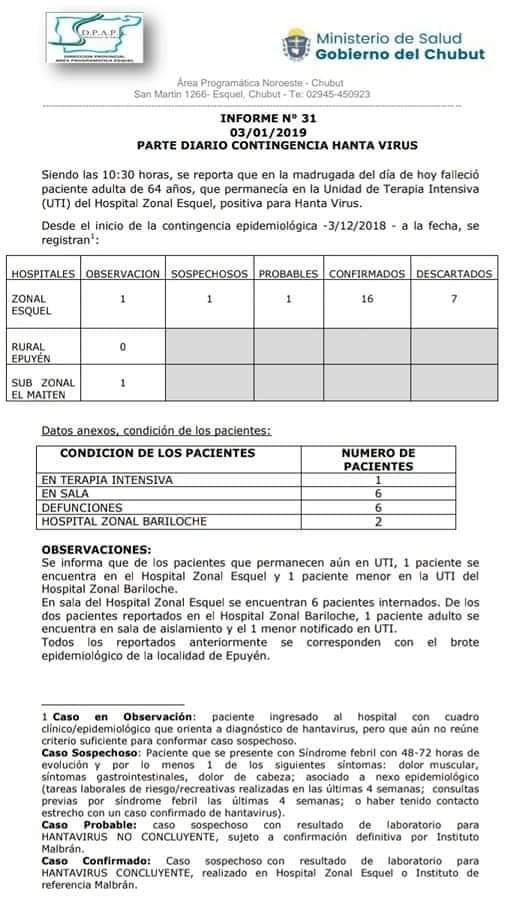 Source link