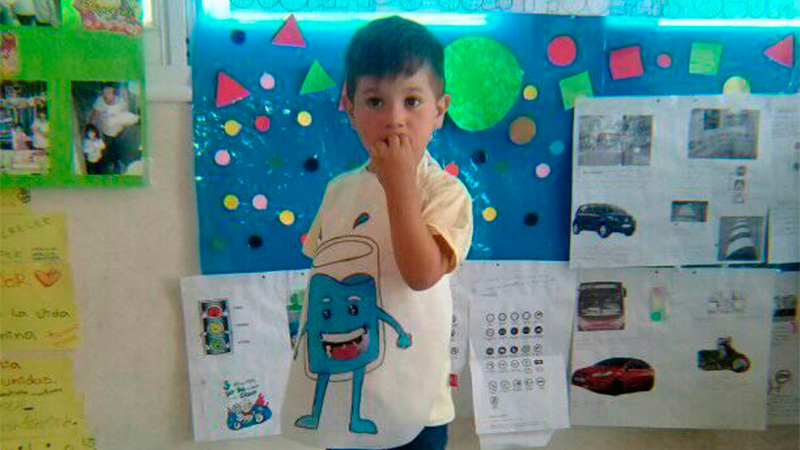 Milo Francisco Francisco Diaz Heinze
, a three-year-old child who is fighting sepsis, a serious illness known as
"blood poisoning"
, continues to interlace in the intensive care of the maternal and infant hospital San Roque de Parana.
"Your heart is already trembling normallybecause when he was hospitalized, he was very quick. And as doctors told us in the last part, the good in their case is that blood poisoning has not reached the heart, "he confirmed. Elonce, his sister, Paul Franco.
But the child's health picture has its ups and downs. "While the virus did not reach its heart, white blood cells began to regenerate faster and this causes it to develop and have other complications. In addition, it was discovered pungent spots in the liver"added the young woman.
"He is so weak that they can not do a CT scan to see where the virus is put. Because doctors first need to attack it to disappear, but it is also vital to give it milk so that it can regain its strength and not lose vitamins because kept it with serum and seven days do not eat, do not eat", detail Franco.
"He fights against her and they keep the seat", a referred sister.
Through social networks, was asked for Milo Francisco, a drug called "human albumin", which is complicated to achieve. "He is fighting like a bull for his life, because he is very strong", it was indicated.
In this sense, the child's sister has clarified this from the children's hospital they managed the order of the drug in a pharmacy that could have it.

The image of Milo Francisco began a week ago when he was treated for an alleged allergy for which he was treated, but that "at no time" did not calm the rash he had on his body. When admitted to the San Roque Hospital, he was diagnosed with a serious illness known as "blood poisoning", called sepsis.
Sepsis is a critical illness that occurs when the body, in response to infection, generates an inflammatory response that in the most severe cases causes an acute failure of other organs that are not necessarily associated with the initial infection, causing shock or multi-organ failure, which in a significant number cases cause death. (Elonce)
var magnificPopup = $.magnificPopup.instance;
(function(d, s, id, twid) {
var js, fjs = d.getElementsByTagName(s)[0];
// fb + common if (!d.getElementById(id)) { js = d.createElement(s); js.id = id; js.src = "http://connect.facebook.net/es_LA/sdk.js#xfbml=1&version=v2.0&appId=696163903740665"; fjs.parentNode.insertBefore(js, fjs); }
// +1 js = d.createElement(s); js.src = 'https://apis.google.com/js/plusone.js'; fjs.parentNode.insertBefore(js, fjs);
// tweet if (!d.getElementById(twid)) { js = d.createElement(s); js.id = twid; js.src = '//platform.twitter.com/widgets.js'; fjs.parentNode.insertBefore(js, fjs); }
}(document, 'script', 'facebook-jssdk','twitter-wjs'));